Values are the road to growth – and to diversity
The consultancy company Delegate has just been recognised as the Best IT Workplace in Denmark and the Best Workplace in Denmark for Women by Great Place to Work. For many years, the company has focused on the challenge of growing in size while maintaining the company's special nærvær. According to their CEO, Jakob Schou, it is the universal values of equality that enable scaling and diversity.
From 4 to just under 200
For Delegate, it all started with four employees back in 2006. The first piece of furniture they bought was a foosball table. Back then, the company consisted of a small circle of people who knew each other well and enjoyed being together. 16 years later, the number of employees has grown to nearly 200 people. The customers include some of Denmark's largest companies, such as Maersk, Vestas, and ISS. Several companies have been acquired, and in 2020 Delegate themselves became part of Broad Horizons from the Netherlands. But how do you maintain the feeling that started around a foosball table football while growing your business? And how do you do it in a way that attracts and retains employees from a broad talent pool?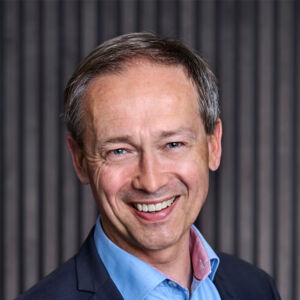 "It is our extreme focus on values that has enabled us to scale up. It is an integral part of our strategy to create a culture which appeals to people based on the three values defined by the foundation of the company: nærvær, reciprocity, and recogition"
Jacob Schou
CEO, Delegate
Like in many other companies, it has always been Delegate's mission to create a good workplace with skilled employees. But according to Jakob Schou, what makes the difference is whether you are able to maintain and live the values of the mission while the company grows:
"It is our extreme focus on values that has enabled us to scale up. It is an integral part of our strategy to create a culture which appeals to people based on the three values defined by the foundation of the company: nærvær, reciprocity, and recognition," says Jakob Schou.
The strategic focus on values was expressed, among other things, in Delegate's preparation of their own Emma Gad handbook on etiquette and courtesy in 2019. The aim has been to establish a common identity within the company. All employees have contributed at internal workshops, and team leaders take great responsibility in ensuring that the identity is brought to life among the consultants. According to Jakob Schou, it is the high level of employee satisfaction that makes people want to deliver a good job, which again makes the customers come back and recommend the company to others. Similarly, Delegate find that their employees are cultural ambassadors who help attract talent – 64% of the employees have been referred to the company by an existing employee.
For Jakob Schou, there are three key figures for the company: top line, bottom line, and employee satisfaction. The latter is measured weekly in a so-called "Office vibe" survey. In Delegate, the metrics are a central tool that continuously provides a benchmark of how the company is doing on employee satisfaction:
"We can compare the scores across teams, seniority, and gender to see where adjustments are necessary, if anywhere. Striving to achieve a high level of employee satisfaction is a bit like training for a marathon. You have to make a continuous effort, or you will not succeed," says Tina Jeanette Larsen, Head of People and Culture at Delegate.
Diversity stems from culture
Delegate was recently recognised as the Best Workplace in Denmark for Women across industries by Great Place to Work. However, Jakob Schou points out that there has not been a specific focus on diversity in the company because it follows naturally from the culture.
"Our focus on equality and professionalism is something that attracts and retains talented employees. The universal values make us score high on employee satisfaction across gender," he adds.
Last year, Delegate launched a women's network to bring together female employees across offices to discuss career choices and get inspiration. According to Tina Jeanette Larsen, it has been good for women to be able to join the network – like all other networks – but it has not been a decisive factor for the company in winning the prize as the best workplace for women. It is the values and the company's ongoing monitoring of data to see if there are imbalances that need to be adjusted, for example with regard to equal pay and access to promotions.
In addition, Delegate has learned from the corona crisis and launched a Work from Anywhere initiative. It is about giving employees the flexibility to be where they are in their respective life situations. It has happened on several occasions that Delegate have offered employees, who had resigned because they needed to move abroad to study or be with their partners, to bring the job with them. In this way, Delegate retain talent while also acknowledging that different people have different needs. According to the Delegate, this helps creating a workplace where people – regardless of their life situation – would like to work.