Power Apps hackaton at Aalborg Forsyning
The goal was to create an app that could optimize processes in connection with handling of expenses – it succeeded.
New app for managing expenses ready in one day
Aalborg Forsyning needed to optimize the processes associated with expense management in the organization. They have a number of credit cards and a number of users for each of the cards – at the same time there are a number of administrators for each card, who handle settlement and reconciliation on the cards. This means that they spend a lot of time collecting vouchers, and managing and allocating the expenses.
Previously, that process was handled via multiple excel sheets and emails with images of attachments that were sent back and forth. The process was heavy, full of manual follow-up and risk of error.
As an experiment, Delegate and Aalborg Forsyning therefore established a one-day hackathon, where the goal was to get as far as possible with a solution based on Power Apps.
At the hackaton, we jointly established a data model in CDS (Microsoft Dataverse), a Model-Driven app for managing expenses and a Canvas app that card users could use on their phones.
The workflow has now been significantly improved – users simply take a picture of their receipts and note relevant information about the outlay. The administrators can immediately see the outlay and reconcile and allocate the expenses.
After the hackaton, we only needed refinement and then presentation to the users, after which the first version of the solution was ready for use.
Du you want to read more about Process Optimization or Power Apps?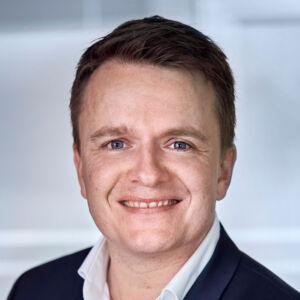 "You can quickly get started developing your own apps with Power Apps. Give me a call on +45 27 51 95 54 if we should talk about how you can finish your first app."
– Jacob Stenderup, Director at Delegate