Start your data journey with Artificial Intelligence (AI) today
The highest level and the latest evolution of the data journey
Artificial Intelligence (AI)
The highest level and the latest evolution of the data journey
The use of AI could carry immense potential for your company and is a natural part of the overall work with your data. Regardless of your starting point, Delegate is ready to take you to the next level of your data journey, which is why we have built both experience and expertise in AI, which must be characterized as the highest level and ultimate evolution of a data journey.
It is important to understand the potential for innovation represented in your data. AI should be seen as a tool capable of helping you achieve your goals. It also means that first we establish together which data-driven innovation goals will strengthen your business, and then we assess whether the data you have collected so far can be used by AI models to achieve those goals. Our approach allows you to investigate this critical issue without too much risk and cost.
If your data is not ready to be included directly in the AI models, together we can design a data collection strategy ensuring that, after a short while, you have collected the required data and in the right format so the AI models can still be used to give you the desired insights.
Download our free Data Strategy ebook.
AI-driven business goals and insights
– Which products should I suggest to my customers?
– Which of my customers are most likely on their way towards the competitor?
– How should I individualise the individual customer's contact interface and communication?
– What efficiency measures can I make in my company's workflows?
– How can I automate categorisation of documents or emails?
Bespoke solution or standard services?
An AI-driven solution can take many forms in terms of design and architecture, and it is important to have a pragmatic approach. In Delegate, we usually work with Microsoft technologies, and for our AI solutions we often use technologies such as Azure Data Factory, DataBricks, and AutoML.
The most important thing, however, is that we build a solution to suit your ambitions and your current situation. Often, an appropriate first step could be to use a standard solution which does not require a huge investment, and which uses ready-made services such as Azure Cognitive services, AI Builder, etc.
If, on the other hand, you want to establish a stronger and more flexible solution, which is tailored to your needs through Feature Engineering, which scales and which can rise to an Enterprise level, we also have experience with this. AI is rarely plug'n'play, and, therefore, the strongest solutions are most often those tailored to your specific data and business context.
While traditional data warehouses and reports can give you a good overview of data, and inform at strategic and management levels, AI insights are the next level and characterized by the fact that they may inspire to direct action – that they are "operationalizable". Instead of the director in the cockpit, it is now the man on the floor who benefits from data-driven insights.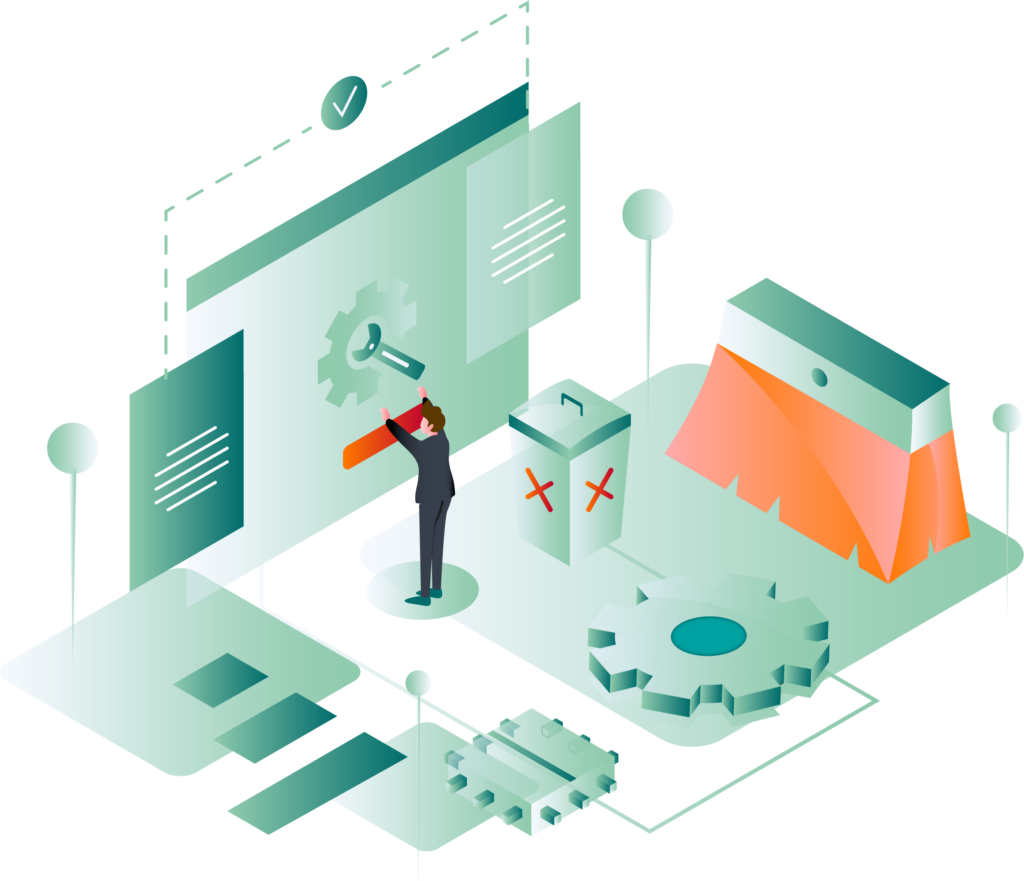 One example is Churn Prediction, where advanced AI models find patterns in historical customer data, and thereby learn to predict which existing customers you might lose in the future, and how likely it is, before it happens, so you can react proactively in your customer retention efforts. This insight is then operationalized by the account managers, who can focus on the most valuable high-risk customers. Check out our Churn Prediction case at STARK for inspiration, where the operationalization of the AI insights was set up and automated in their MS D365 solution. Read more about the solution here.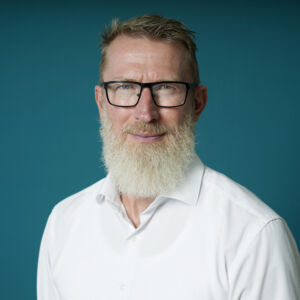 "In Delegate, when we work to make our customers data-driven, it is natural for us to ensure a knowledge transfer meaning our customers are able to run the solutions later by themselves."
– Lars Bo Nielsen, Head of Data & AI at Delegate

As AI-driven initiatives are increasingly becoming parameters of success in Danish companies, the ethical implications have also come into focus. At the same time, legislation on the use of AI is also constantly evolving – most recently with new guidelines on the way from the EU. Consequently, it is important to incorporate data ethics into AI solutions. This is because ethical solutions are also future-proof solutions, since ethics is often a pointer for legislation coming up shortly.
Focus on data ethics is well linked to Delegate's values, and we have a strong commitment to data ethics at national and EU level. In addition to being the official stakeholder on the EU European AI Alliance assessment list for ethical AI, our AI experts regularly consult the Danish government on data ethics guidelines – for example by being a member of government's data ethics expert group, as well as being the supplier of the data ethics toolbox, which has the purpose of ensuring that AI developers get help and inspiration to develop ethical AI solutions.