Azure creates new business opportunities for Brüel & Kjær 
Microsoft Azure has made it possible for Brüel & Kjær sound & vibration to explore new and promising business areas without investing in either hardware or licences.
Microsoft Azure creates new business opportunities
Brüel
&
Kjær
is one of the world's leading companies when it comes to measuring and analysing sounds and vibrations. The use their core competencies to help both private and public sector companies with their sound and vibration challenges, and now they are moving to the cloud with Microsoft Azure. 
"Based on the complexity of the setup, it was necessary to sign long-term agreements lasting several years. It was quite simply not realistic to create the necessary infrastructure for shorter time periods. A much more simplified and less time-intensive solution could obviously benefit entire business areas," says engineer at Brüel & Kjær, Niels Bruun Svendsen.
Brüel & Kjær therefore chose to redesign their entire software base using Azure, and combine it with a much simpler hardware setup – which included being connected to 3G, and thereby avoiding the entire network issue. The company launched the whole product as a new online-based product called Noise Sentinel.
"Microsoft Azure seemed like the ideal solution, since it provided full Platform as a Service (PaaS) options, minimal administration and full scalability. Furthermore, it integrates really well with Visual Studio, .NET and the entire Microsoft ecosystem." Christian Bækdorf, Software Architect at Brüel & Kjær.
A whole new category of customers

Today, Brüel & Kjær is able to offer a complete sound, vibration and air quality monitoring solution, which is financially viable down to a period of only four weeks. "Noise Sentinel is incredible easy to implement," says Niels Bruun Svendsen. "You basically only need an acceptable 3G connection in the vicinity. Because the entire back-end part is running on Azure, there is absolutely no reason for the customer to rebuild and integrate any kind of hardware. It is very painless and easy to manage," Niels Bruun Svendsen continues.
The solution has therefore attracted a whole new category of customers who are looking for temporary monitoring solutions. This is something that the company has not been able to offer previously.  For example, independent environmental impact consultants are very interested in Noise Sentinel since it provides them with the opportunity to assist customers with short-term needs.
"I think it is fair to conclude that Microsoft Azure and Cloud data processing, as concepts, have made it possible for us to create an entirely new business area. Quite simply, by having the opportunity to offer our customers a problem-free, flexible and cost effective solution", says Niels Bruun Svendsen.
Du you want to read more about Azure?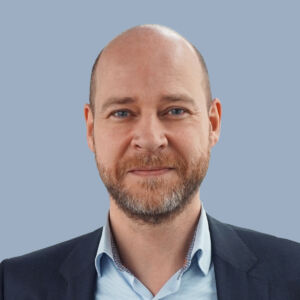 "Do you want to know more about how to get a well-thought-out and flexible Azure solution? Call me on 53 53 69 59 and we will start out by talking about your company's needs. "
– Morten Fritsch, Director at Delegate