Say Hello with an Empathic Chatbot
You can create the illusion of a personal dialogue between a chatbot and your customer.
We bring along your chatbot on the customer journey
A successful chatbot is based on the illusion of a personalized dialogue between the chatbot and the user. By using the right language (and emojis), the best chatbots are capable of creating a welcoming conversation that gives the user the illusion of a personal relation. In this way, customers experience a greater connection to your company resulting in both a larger and bigger number of purchases, while at the same time allowing you to spend your time smarter.
A chatbot is equal parts AI and user interface. It can, therefore, be built to handle internal as well as external processes, making it possible to solve your specific challenges. Customer service is often a good place to start, but chatbots can be considered much earlier in the customer journey and help strengthen both your marketing and sales efforts. For example, a CRM chatbot can be integrated into your systems and automate some of the simple, manual customer-related processes that often take time for employees to perform in your CRM system.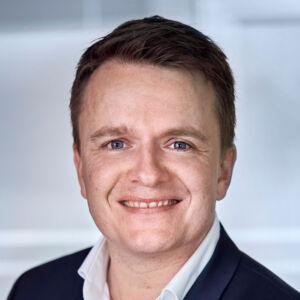 "When considering chatbots, it is important that focus is on solving a real problem with your customer or optimizing a process – not on what the technology can do. Please give me a call on +45 27 51 95 54, and I will help you find a good solution for your company."
– Jacob Stenderup, Director at Delegate

Chatbots have become relevant for multiple reasons
We live in a well-established chat culture, and especially (but not only) the younger generation is increasingly showing a preference for this specific form of communication. This is reflected in the work culture and, therefore, also the way you have to think about workflows and processes.
At the same time, AI and machine learning, which is the technology behind the chatbot, have reached a quality and price range that makes chatbots more widely available.
Moreover, "always on" culture is quickly becoming the new standard. We expect service 24/7, and as a company you need to optimize the workflows on both sides of customer service: Externally, through chatbots that can contribute to the good and fast level of service, and internally in CRM, so data from the chatbot is handled and passed on correctly.
Hit the ground running with a chatbot

If you are considering a chatbot, start by considering the purpose of it. It is important that you focus on solving the customer's problem or on optimizing a process, and not on what the technology can do.
Always keep in mind that a chatbot, whether for customer dialogue or CRM, should create value. Design your chatbot according to what it should deliver and keep an eye on what data your chatbot receives and how you process the data you get access to.
By collecting data and ensuring it is stored correctly in Dynamics 365, you can use the chatbot to provide much better service for your customers. This applies both to a purchase situation, where the chatbot can help the customer better, because it already knows the customer's preferences through their history, but also to an after-sales situation, where good customer service relies on the data you have on the customer. The more data, and the better you use it, the better the experience will be for the customer.
Dynamics 365 (and other CRM systems) is worth its own weight in gold (if it had a physical weight) if the data is collected, stored, and used correctly.
Here, too, the chatbot demonstrates its value.
With the help of the chatbot, we can ensure that data from marketing, sales, and service is collected, updated, and utilized in your daily work with customers. The chatbot can structure data, collect data, report on data, ask for updates, advise when needed for manual processing of a lead/service case, guide a new lead on towards the next step in their marketing journey, keep an overview of events and participants, and so much more where data is the source of success.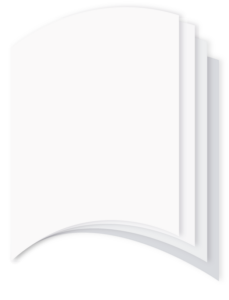 Do you want to get started with chatbots in your business? Or have you already jumped on the chatbot bandwagon but feel like you are missing out on the real value? We have put together our best advice in this 10-point checklist as a handy guide just for you!