Boost your Contract Management Process
A contract management tool gives you efficient workflows and creates an overview.
Manage your contracts in a single streamlined system
There are many benefits to digitalizing your company's contract management process. For example, you will find that workflows become more efficient, and you get a better overview from where you can make decisions. Overview breeds efficiency, and this can be achieved by consolidating the organization's contract portfolio into one searchable system, including features for reporting, personal home page, and secure access from PC, mobile, and tablet.
At Delegate, we offer tailor-made solutions built on WorkPoint 365 and SharePoint. This means that our digital contract management works in tandem with your other Microsoft solutions.
Most businesses struggle experience a daily struggle to keep track of the many different contracts at play in various circumstances. This muddles the waters, puts a strain on employees, and wastes valuable time. Digital contract management completely eliminates this problem and gives you an overview of:
all contracts,
which agreements have been entered,
and when they expire.
If you recognize any of the following challenges, a contract management system should be particularly interesting to you:
Finding a certain contract
Renewing or terminating a contract in time
Establishing a complete overview of the contract portfolio for a given supplier
Knowing exactly which contracts a particular component/partner is included in
Documenting correspondence
Ensuring that you adhere to your own processes and data discipline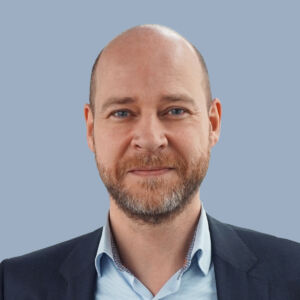 "Do you need our help implementing contract management in your company? Please give me a call on +45 53 53 69 59, and we will help you find a solution that suits your needs."
– Morten Fritsch, Director at Delegate

Simple and efficient work with contracts

With contract management built on SharePoint, you get several standard features to support central contract management processes providing overview, simplicity, and efficiency.
By using document and contract management, you streamline all your correspondence and gather it in one place. This eases the workload on employees and clears the schedule for more innovative and valuable work.
With digital contract management, you can set up an overview of your company's contracts and agreements. This overview, including easy access to the entire Microsoft Office suite, helps you strengthen your business and optimize your bottom line through increased efficiency.
In other words, effective contract management ensures that your company handles all its contracts responsibly. This reduces the risks your company may face while, at the same time, it lowers some of the costs associated with otherwise time-consuming contract management and gives you a competitive advantage.
With the help of an efficient contract management system, your company can maintain its obligations and ensure an optimal utilization of any given agreement – all with the help of your bespoke contract management system.