Data platform | Become a data-driven company today
The foundation for becoming a data-driven organization
The foundation of a data-driven organization
Your organization, like many others, has a desire to be data-driven. To ensure a successful data-driven organization, it requires that you have control over your culture as well as access to your company's data.
To create a successful foundation, it requires that data is made available from a central team, in order to realize the full potential of becoming a data-driven organization.
This is where a central data platform comes into play, where data relevant to the business is collected and shown, so it can be used for everything from making strategic decisions to being integrated into an application.
Download our free Data Strategy ebook.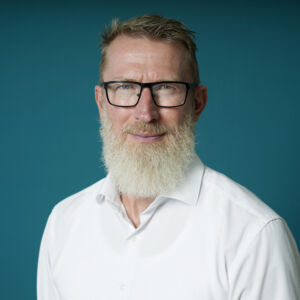 "In Delegate, when we work to make our customers data-driven, it is natural for us to ensure a knowledge transfer meaning our customers are able to run the solutions later by themselves."
– Lars Bo Nielsen, Head of Data & AI at Delegate

It is important that a data platform project does not become something that takes place in a closed room or forum only. From day 1, the focus must be on creating value. What data is most valuable to have available internally? This can be data generated internally but also public data or data to be purchased (the three Ps: Private, Public, Purchasable). You need to start by prioritizing the different use cases so you and your company can get some quick wins. If there are several use cases for the same data source – even better!
Examples of use cases:
Customer retention/additional sales in the form of additional services based on data
Analyses of use and errors for products/services
More relevant marketing based on customer behaviour
Prediction of machine breakdown based on sensor data
Which technology to choose
The choice of technology can only be answered when you have a fair idea of the data sources to be integrated into the data platform and what to use it for:
Is there a requirement for data to be displayed in real time, close to real time, or is batch processing sufficient?
Which data types are in play? Is it structured data, semi-structured, or unstructured?
How much data is involved?
What are the profiles of the people who have to use the data? Are they data scientists, analysts, developers, or "citizen developers"?
When considering issues like these, it makes sense to consider whether technologies like Azure Synapse Analytics, Azure Databricks, or a product like Customer Insights should be part of your data platform.
At Delegate, we are experts in uncovering customers' needs and establishing a data platform to match their needs.
Delegate use the leading tech in Gartner's Magic Quadrant
Business Intelligence and Analytics
Business Intelligence is nothing new
The Business Intelligence (BI) concept helps your company deliver the right information to the right people at the right time. This is not a new phenomenon. Where, previously, there was a focus on management and static reports at fixed times, "classic" BI just has a greater focus on the entire organization and now it even comes with self-service options.
The centralized approach of the past cannot stand alone. The individual employees must be enabled to continue working on what is made centrally available by using self-service BI.
With BI, you use historical and current data for analyses. With Business Analytics technologies, you can gain new insight into/simulate/predict future development, both for top management and the individual employee, based on data and statistical methods, whereas Business Intelligence focuses more on historical performance.
How can we help you?
Whether you have an existing solution that needs to be elevated to the cloud, or you need advice about offering self-service BI in a structured way, training in MS Power BI, or something completely different, we can help you.
We help ensuring that the chosen MS technology suits your needs and ensures sound governance, whether it is to be established on the Power Platform, in Azure, or in a combination of the two of them. Another important aspect to ensure a sensible adoption is where and how visualizations should be presented. If it is done where the users work, e.g., in Teams or Dynamics 365, rather than if the user has to open a central BI platform, it is more likely to be used.
Next step on your data journey
Do you know how to get from data to insight? If you continue on your data journey, a natural step is to look at going from insight to action. Typically, this is an area not included in classic BI. The natural next step is to offer centralized IT, or as self-service with, e.g., Power Automate. In this way, for example, you can get notifications in Teams, or a task can be created for a salesperson in D365. We have the skills, both technically and workflow-wise, to help you further, even when it does not just come to rule-based logic, but you need some AI assistance instead. Read more about how we work with AI here.
Microsoft Power Platform is a collection of software-as-a-service (SaaS) services: Power BI for analysis, Power Apps for app development and Power Automate which consists of a workflow automation engine.
The Power Platform comes with intuitive tools that make it easy to customize and expand apps, business logic, and business workflows so they can easily support business needs.
In a data-driven culture where decisions are made quickly, it is important that users can easily analyse and transform data into insightful visualizations through the right data foundation with Microsoft Power BI.