Delegate is being honored by Microsoft
A lot has happened at the consulting firm Delegate in recent years. The company has been traded twice—first by Blue Equity in the summer of 2018, and most recently in the autumn, when Dutch Broad Horizon bought Delegate as the group's Nordic flagship.
That chapter got off to a roaring start just a few weeks ago, when Projectum became part of the Nordic initiative. And on Tuesday afternoon, Microsoft awarded Delegate the ultimate honor of being named Partner of the Year.
"I'm pinching myself over and over just thinking about the progress happening at the moment. We are all very grateful and humbled to have received this very special recognition from Microsoft, because it is, after all, their platform, which together with our talented employees forms the core of our company. All recognition goes to all our 140 colleagues in Delegate who go to work every day and create the framework for a really good company. And I am extremely grateful for the strong partnership with Microsoft and for the fact that we work daily with customers who believe in innovation and transformation through IT in collaboration with us," says Jakob Schou, CEO of Delegate and responsible for Broad Horizon in the north.
Delegate has been a Microsoft house since 2006. The number of employees in Denmark has grown significantly in recent years, and together with Projectum, Broad Horizon Nordic has 200 employees possessing strong competencies within the Microsoft platform and an ability to constantly innovate and work with large Danish and international companies on digital transformation, in strong partnership with Microsoft.
Thomas Quistgaard, who founded the company back in 2006, is still along for the ride. It's still his original set of values that to a great degree permeates the company to this day. This has, in part, resulted in top rankings on the Great Place to Work survey over the past many years.
"We have a really good company and work every day to create the framework for a healthy, ambitious, and educational environment where we value something as old-fashioned as caring about each other and focusing on providing a really good customer service. Customers and employees stay with us for many years, and I am simply so happy about that," says Thomas Quistgaard, the original founder of Delegate.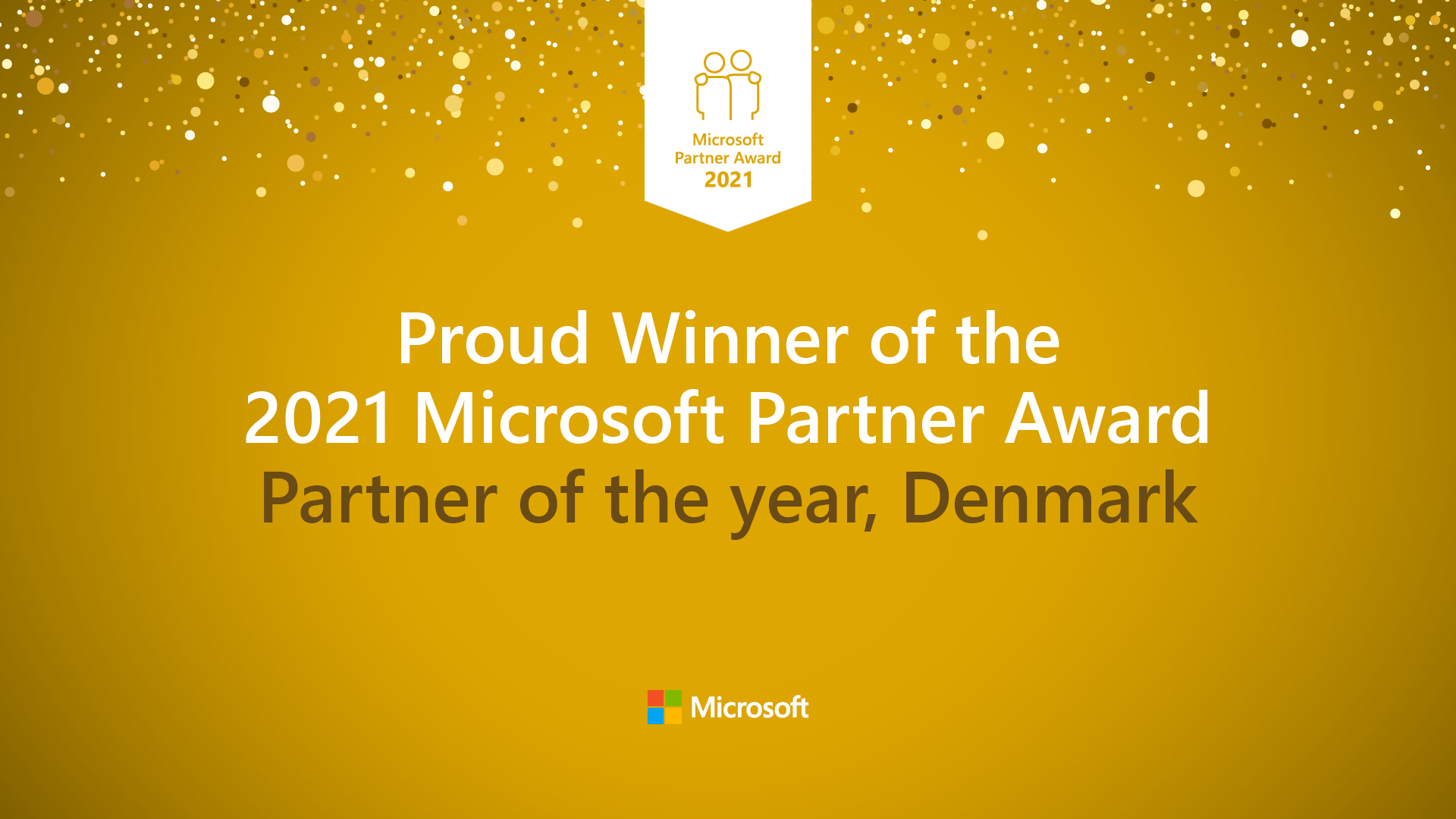 This year, the award show was held virtually
Thomas is joined by Peter Østergaard, who has previously been employed by Microsoft and worked on Microsoft solutions for two decades. He, perhaps more than anyone, knows that it takes something very special to be honored by the American software giant.
"When your aim is to ascend to the top of Microsoft's world, you have to excel. And it is ultimately the employees who, in addition to the technical platform, have to make it happen. Therefore, it's above all our colleagues who deserve the credit for the fact that we have come strong through Covid-19 so far and today stand with this award," says Peter Østergaard, responsible for Delegate in the East.
His Jutland counterpart, Mads Højborg, who is responsible for Delegate West, adds,
"We were 10 colleagues four years ago in Jutland in Aarhus. Today we are 55, have established ourselves in Aalborg, have over the years been able to attract some really talented colleagues, and work with the largest companies on this side of the Storebælt. This can largely be attributed to our set of values. Customers experience our professionalism, focus on service and that we are passionate about our work in creating solutions on the Microsoft platform," says Mads.
The Microsoft Partner Awards 2021 were announced on Tuesday afternoon, January 26, 2021 at a virtual event due to Covid-19.
For further information please contact:
Delegate, CEO Jakob Schou, tel. + 45 2333 7500. See also www.delegate.dk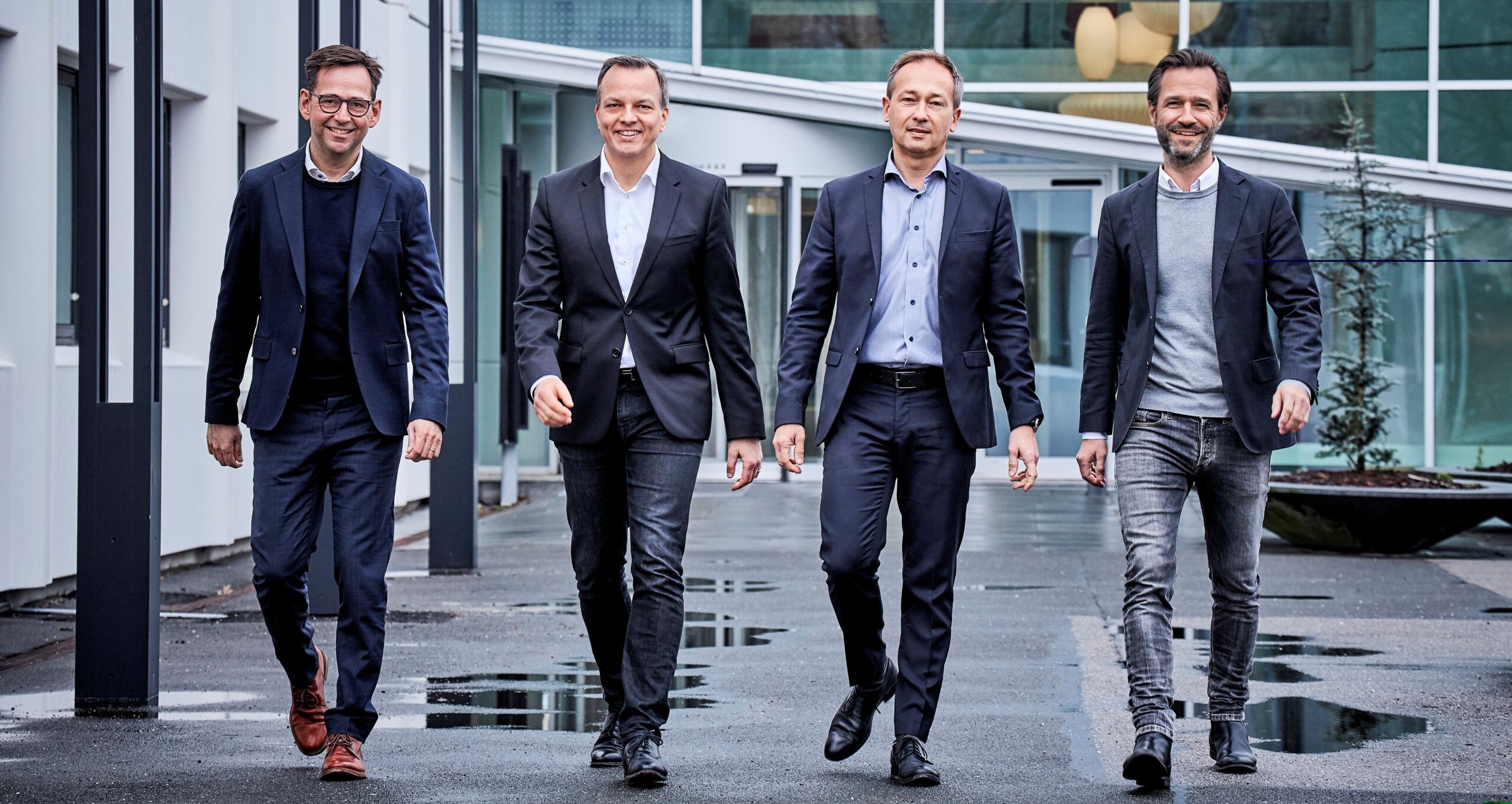 Broad Horizon was founded in 2010 in the Netherlands as a web hosting provider and service provider. Since then, the company has developed to also provide services in and around the Modern Workplace, Microsoft Dynamics, as well as data analysis in order to establish itself as a total digital transformation partner.
Broad Horizon is headquartered in Amsterdam and covers three different brands: True, Broad Horizon Solutions, and Cmotions. True provides various forms of hosted solutions in the cloud for both private and public companies. Broad Horizon Solutions is a dedicated Microsoft partner that helps with Microsoft's solution in the cloud (Azure), business applications such as Office 365 and Dynamics 365, as well as data analysis and automation tools (Power BI). And finally, Cmotions is responsible for providing services in data analysis and data science.
Please read more at www.broadhorizon.nl
Delegate was founded in 2006 and today has 140 employees who advise Danish companies and organizations on digital transformation and deliver business-critical IT solutions based on Microsoft's platform. Among the customers you will find several of Denmark's largest companies in a number of different industries as well as several public institutions.
Delegate was the only pure Danish consulting house to be a member of Microsoft Inner Circle in 2020. As such, the company is among the top 1% of Microsoft's global network of Partners.
Delegate has consistently been in the Top 3 for the past seven years in the Great Place To Work competition and has thus long been recognized as one of Denmark's absolutely best IT workplaces.
Please read more at www.delegate.dk
Projetum was established in 2004 and has 50 employees with a mission to modernize how people work with project, portfolio, and resource management. Projectum offers consulting, solutions, and implementation assistance to global companies in almost all sectors.
For over a decade, Projectum has been a member of the exclusive "Microsoft Advisory Council" and Partner program focused on Project, Power Platform, and Azure technologies. Projectum has previously won as the best global Microsoft Partner due to its ability to innovate, ensure customer satisfaction and set new standards.
Projectum has offices in both Denmark and the Netherlands and has always been able to attract the best talent in its niche.
Please see more at www.projectum.com