Delegate shuffles the board
Copenhagen, 26 October 2022
The CEO of the successful IT consultancy house Delegate, Jakob Schou, and the CFO, Helle Sasser, will become part of the management team in Broad Horizon, which owns Delegate. Here, they will be responsible for a number of the companies in the international group as well as further acquisitions. The current CEO of Delegate Vest (West), Mads Højborg, and long-time partner and head of Delegate Øst (East), Peter Østergaard, will share the CEO position between them.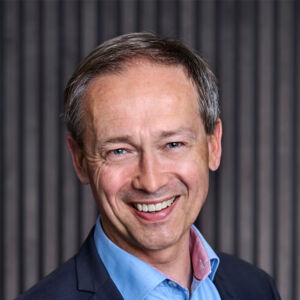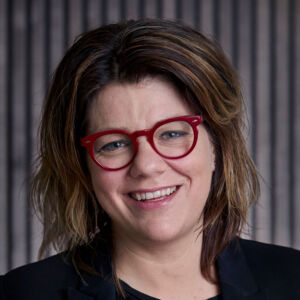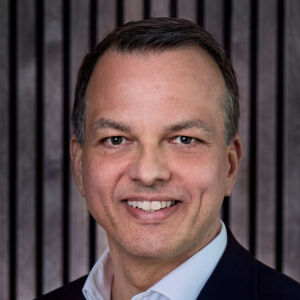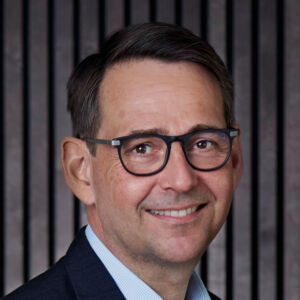 The successful Danish IT consultancy house Delegate will implement some changes in the executive management.  
Moving forward, Mads Højborg and Peter Østergaard, who have so far been responsible for Delegate Vest and Øst, respectively, will share the CEO role between them. 
Delegate's current CEO, Jakob Schou, is promoted to CEO Nordics and Head of Software Development at Broad Horizon, which Delegate joined in September 2020. In this capacity, he will be responsible for the Nordic region as well as the companies Iquality, Sulava, Projectum, and Delegate in the Broad Horizon group and, not least, for further acquisitions.  
At the same time, Helle Sasser, who has so far been CFO at Delegate, will be promoted to CFO Nordics at Broad Horizon. Together with Jakob Schou, she will manage the Nordic region and Iquality, Sulava, Projectum, and Delegate in the group, which currently has 1,200 employees across 11 specialized Microsoft houses in Europe.
Does not let go of the Delegate reins
Jakob Schou, who joined Delegate in 2016, leaves the day-to-day management of Delegate, but he does not let go of the reins completely. He will continue on the Board of Directors of the successful IT consulting house. The CEO of Broad Horizon, Jean‑Yves Charlier, is impressed by Delegate's development and welcomes the fact that Helle Sasser and Jakob Schou's qualities and experience can now benefit the entire group even more. 
"It has been a privilege to work with all the "Delegaters" for the past six years. I am proud that together we have managed to keep our "nærvær" despite expanding so much as we have. It is a testament to the special spirit at Delegate. I will continue to have my roots in Delegate and a seat on the board to ensure continuity. But now I am also looking forward to taking responsibility for the entire Broad Horizon group growing in the same way as Delegate has – with people in focus and solid finances," says Jakob Schou. 
Delegate was founded by Thomas Quistgaard in 2006 as a Microsoft consultancy house. The focus from the beginning has been on creating one of the best workplaces in the IT industry based on somewhat old-fashioned values such as "nærvær", reciprocity and recognition.  
The constant focus on employees has meant that, since 2013, Delegate has ranked in the top 3 among IT companies on the Great Place to Work list of the best workplaces every year. In 2022, the global consulting and analysis company even recognized Delegate as Best IT Workplace in Denmark and Best Workplace in Denmark for Women across all categories.  
Delegate, which, for many years, has been recognized as one of the strongest Microsoft partners in Denmark, currently has 200 employees and recently opened an office in the Netherlands. In recent years, Delegate has been the driving force in Broad Horizon's acquisition of Projectum in Denmark, Sulava in Finland, and Iquality in the Netherlands – a total of more than 400 colleagues with strong common values, a common focus on Microsoft's technologies, and with large companies as their clients. 
"Delegate's employees have created a fantastic development and a special culture where continuous growth goes hand in hand with record high job satisfaction rates. It is an example for inspiration. Delegate's approach can develop and create synergies across the Broad Horizon family, which is why I am very pleased that Helle and Jakob are now taking on greater responsibility across the group," says CEO of Broad Horizon, Jean‑Yves Charlier.
Experienced Delegaters take over role as CEO
Peter Østergaard and Mads Højborg, who will share the CEO position in Delegate between them, have worked closely together over the past five years in Delegate as directors for eastern and western Denmark, respectively. Mads Højborg's primary focus will be on the Danish part of the business, while Peter Østergaard will also be involved in a number of the opportunities for Delegate as part of an international group, including the newly opened office in the Netherlands.  
With the prospect of Helle and Jakob spending less time in Delegate, the new co-CEO, Mads Højborg, says: "We still have an insanely strong team in the company, which will ensure that we continue to develop Delegate and our workplace, while always keeping Quistgaard's ideas of "nærvær", reciprocity and recognition in mind together with the unique experience for both employees and customers." 
Peter Østergaard says: "I look forward to continuing the fantastic development of Delegate together with Mads Højborg, while at the same time strengthening our international business, where we experience a growing demand for our services."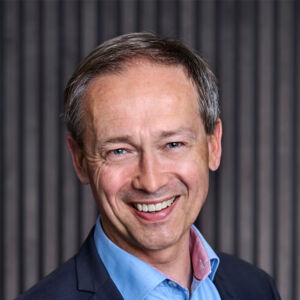 For further information, please contact: 
Broad Horizon, Jakob Schou, tel. + 45 2333 7500. You can also find more information at www.delegate.dk 

Today, Broad Horizon employs more than 1,200 people and is created on the basis of several different companies that all have Microsoft as a common denominator. The headquarters is located in the Netherlands. All companies in the group are specialists within the areas of Data & AI, Workplace, Cloud & Infra, and Business Apps. Broad Horizon is based on the philosophy that we are stronger together than alone. The Broad Horizon Group comprises True, DMP, PINK Elephant, Cmotions, Underlined, Focus Enterprise Solutions, GAC, Delegate, Projectum, Sulava, and Iquality. 
Delegate was founded in 2006, and now has 200 employees across offices in Virum, Aarhus, Aalborg, and the Netherlands. Delegate advises Danish companies and organizations on digital transformation and delivers business-critical IT solutions based on Microsoft's platform in areas such as Big Data, IoT, Machine Learning, Azure, Modern Workplace, Business Application, and Customer Experience Management. Among the customers are large Danish companies and several public agencies. Delegate has continuously won a number of Microsoft awards, and in 2021, the company won the award as Danish Microsoft Partner of the Year. Furthermore, in 2022, Delegate was recognized as both Best IT Workplace in Denmark and Best Workplace in Denmark for Women across all categories.