Delegate keeps growing: Expands with large renowned consultancy house in Finland
Sulava, a leader in Microsoft Modern Workplace, has been acquired by Broad Horizon from the Netherlands. Delegate, the successful Danish IT consultancy house which is leading Broad Horizon's expansion into the Nordic region, has been responsible for the acquisition process and will work closely with Sulava. More acquisitions may be in the pipeline.
Broad Horizon continues to expand its business in the Nordic region. As such, the IT company, headquartered in the Netherlands, has acquired the highly acclaimed Finnish Microsoft house of Sulava. 
Delegate has facilitated the acquisition, and Sulava will enter into a close partnership with companies in Broad Horizon. In addition to collaborating on solutions on Microsoft's platforms, Sulava will benefit from the entire Delegate operational setup and staff functions such as Finance and HR. This provides Sulava with the best possible conditions to take the next steps in the company's journey of growth. Last year, in January, Projectum was acquired for a similar reason, and it was a perfect match from day one: Together, Projectum and Delegate have lifted employee satisfaction, delivered to customers together and almost doubled their joint financial results. 
The acquisition of Sulava will strengthen Broad Horizon's position within Microsoft's cloud solutions in the Benelux and Nordic regions significantly. 
"Part of our strategy in Delegate and Broad Horizon is to expand with companies which can contribute with strong competencies to complement what we offer already and with which we have a community of values, especially in relation to our employees' well-being and development. And Sulava fits perfectly on both accounts already," says CEO at Delegate, Jakob Schou.
Sulava was among Microsoft's first cloud partners and from the very beginning in 2010 they specialized in planning and, not least, ensuring successful implementation of Modern Workplace solutions on Microsoft's platforms. The consultancy house has garnered numerous accolades from Microsoft, and no less than five of Sulava's specialists, two men and three women, have earned the coveted title of Most Valuable Professional (MVP). It is only awarded to people with exceptional technical expertise and the ability to share knowledge with others in the Microsoft online community. 
Sulava has 110 employees and is headquartered in Finland, where it is a leader in training and education and comes with the highest Microsoft certifications.  
Aki Antman, Co-founder and Group CEO of Sulava, is very pleased to have become part of Broad Horizon and for the new opportunities that comes with the package.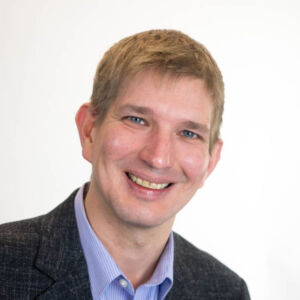 "We were born in the cloud, and we have been through a fantastic development for more than a decade. Now, we have taken a giant leap forward by becoming part of Broad Horizon and becoming closely linked to Delegate and Projectum in the Nordic region. We will complement each other across the board, and it will be insanely exciting," says Aki Antman.
Strong Nordic community with 400 employees
Broad Horizon now counts more than 1,000 skilled employees, and 400 of those are located in the Nordic region and divided between Delegate and Projectum in Denmark and now also Sulava in Finland. In this way, the trio forms a strong bridgehead on Microsoft's cloud platform in the Nordic market.  
"Sulava is big star within efficient and well-functioning adoption of cloud solutions in a wide range of companies and organizations. In many places, they have brought significant and visible improvements in the daily workflows, and, in fact, they have improved entire organizations quite significantly. I am very pleased that this acquisition means we will be working closely with Sulava's incredibly talented consultants who, among other things, can help us to ensure that our customers will get the optimal solution, which we can implement," says Jakob Schou. 
More acquisitions on the way

 



Delegate is a popular place to work, and this is because, according to Jakob Schou, the rapidly growing Microsoft house has strong and clear values that actually permeate the culture. It is very much about good employee well-being, which is a prerequisite for being able to deliver the best solutions to the customers. When Delegate engage with other companies, it is crucial that there is a strong community of values.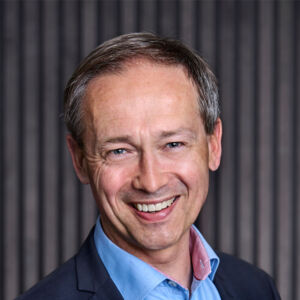 "We know what we stand for: We want to work together, we have each other's backs, we look after each other, we want to deliver good service, and have an extreme focus on knowledge and professionalism. We have a clear ambition that through Broad Horizon, we will acquire another 1 or 2 Nordic companies this year, but, as with Sulava, it is a prerequisite that they have clear values which are not just for decoration and which can be aligned with ours," says Jakob Schou.
For further information, please contact:
Delegate, Jakob Schou, CEO tel. + 45 2333 7500. You can also find more information at www.delegate.dk

Today, Broad Horizon counts more than 1,000 employees and is created on the basis of several different companies that all have Microsoft in common. The headquarters is located in the Netherlands. All companies in the group are specialists within the areas of Data & AI, Workplace, Cloud & Infra and Business Apps. Broad Horizon is based on the philosophy that we are stronger together than alone. The Broad Horizon Group comprises True, DMP, PINK Elephant, Cmotions, Underlined, Focus Enterprise Solutions, GAC, Delegate, Projectum, and now also Sulava. 

Sulava was founded in 2010 and currently has 110 employees across offices in Helsinki and Dubai. Sulava advises companies across Europe within Modern Workplace. In addition to advising large international companies, Sulava also has a large training centre training and certifying on Microsoft's platforms. Sulava's customers include YIT, Fortum, HUS (Helsinki University Hospitals), DNA, and MTV. Sulava is a pioneer within Microsoft cloud technologies with extensive and in-depth experience in introducing Microsoft technologies to employee daily life and business operations. 

Delegate was founded in 2006, and now has almost 200 employees across offices in Virum, Aarhus, Aalborg, and the Netherlands. Delegate advises Danish companies and organizations on digital transformation and delivers business-critical IT solutions based on Microsoft's platform in areas such as Big Data, IoT, Machine Learning and Customer Experience Management. Among the customers are large Danish companies and several public agencies. In 2021, Delegate won the award as Danish Microsoft Partner of the Year, and in 2022 Delegate was recognised as both Best IT Workplace in Denmark and Best Workplace in Denmark for Women across all industries.

Projectum was founded in 2004 and has 60 employees with a mission to modernise how people work with project, portfolio, and resource management. Projectum offers expert advice, best practice solutions and end-to-end implementation services to global companies across all sectors. For more than a decade, Projectum has been a member of the exclusive Microsoft Advisory Council and Partner Program, focusing on Project, Power Platform, and Azure technologies. Projectum is a winner of the prestigious global Microsoft "Partner of the Year" award for its ability to innovate, promote customer satisfaction and define market trends. Projectum has offices in Denmark and the Netherlands and has a history of attracting the best talents within its niche.