Digital Selling with Dynamics 365
Get your entire digital sales journey together with Dynamics 365.
Customer Insights, Marketing and Sales
Activate Digital Selling workshop – April 13, 2022.
Delegate and Microsoft invite you to attend to the "Activate Digital selling" workshop with focus on D365 Customer Engagement (CE), where we will dive into the topic of maturing leads into better opportunities in an efficient process.
Digital Selling consists of three parts: Customer Insights, Marketing and Sales. All gathered on the Dynamics platform. Take your customer digitally by the hand from first click to final sale.

With Dynamics 365 Customer Insights, you can collect valuable data about your customers across different systems. Customer insight can be integrated into your existing business processes.
With Dynamics 365 Marketing, you get the opportunity to collect your customer data and use data, in exactly the way that provides the most value for your particular business. With Dynamics 365 Marketing, you can segment your customers, build customized customer journeys, organize customized campaigns and not least work with lead scoring. Dynamics 365 Marketing also provides the opportunity to get the overall overview of all marketing activities in a single solution.
With Dynamics 365 Sales, you can elevate your sales organization by digitizing your sales and equipping your sales team with guides that can take your service to a next level. With Microsoft 365 Sales, you can communicate more effectively with your potential customers.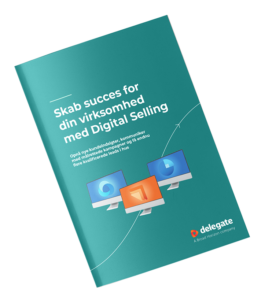 Are you interested in how to digitize your entire sales journey? Then you can read more about Digital Selling in our e-book, where we go even deeper when it comes to Customer Insights, Marketing and Sales, and how it can provide value for you and your business.
See our webinar series on Digital Selling

To help you and your business get started with a digitized sales process, we have held three webinars on Digital Selling. Here you can watch or review the three webinars (in Danish):