Simple and intuitive document management
We make it easier for your employees to manage, share, and edit files internally as well as externally.
Document Management tailored to your business
Document management should be easy and intuitive for your employees, and it is vital with a document management workflow which ensures secure governance of sensitive documents in compliance with corporate security policy and GDPR.
At Delegate, we have the necessary expertise and experience needed to set up secure, user-friendly document management solutions. We design your solution on standard software from Microsoft and adapt features to your company's specific business requirements.
Your document management solution should always be designed with a focus on securing document management and is:
easy and intuitive for the users
providing a digital holistic experience
well-integrated into the customer's other systems
flexible for further development
Furthermore, our document management solution supports new technologies within, e.g., AI/ML, RPA, and chatbots.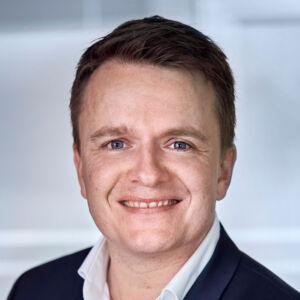 "Are you looking for a secure, accessible, and easy solution for document management? Please give me a call on +45 27 51 95 54, and let's look at a solution for your company"
– Jacob Stenderup, Director at Delegate

Secure, accessible, easy file-sharing

Delegate's document management solutions are based on Microsoft's platform because it delivers several obvious benefits for your company.
For example, you can be sure that current security policies are followed, so you avoid files and information getting into the wrong hands. Moreover, your employees gain access to a familiar interface, which they already know from Office 365, making it easier for them to manage files and navigate on the platform. Furthermore, your documents are always available, whether you are sitting at your computer in the office, working from home, or are on the go with only your mobile at hand.
.