Translation of newspaper article
Employees are a hot commodity: "In principle, it is not the pay in itself people are acting on"
In certain parts of the labour market, it is the companies that are fighting for the workforce. One of these parts is the IT industry where managers must try to retain their much sought-after employees. Two advisors claim that this is not possible without focusing on the human aspect behind the employees.
There are industries where employees cling to temporary roles and where applicants fight for the few permanent jobs.
And then there are industries where the managers fight for the smart minds who have taken an education in a field where demand is only increasing.
The latter is particularly true in the IT industry, where companies not only try to recruit the brightest talents, but also have to hold on to the ones they have. But how do you do that in an industry where there the competition for qualified employees is fierce?
At the IT consultancy house Delegate, they are also facing this challenge. According to the CEO of Delegate, Jacob Schou, their consultants are the product they can offer customers and, therefore, they live and breathe to attract, develop and, not least, retain talented employees.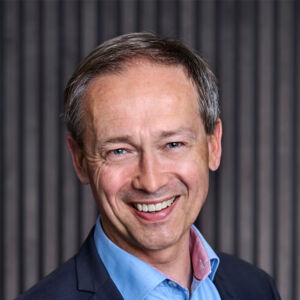 64 per cent of our new employees have been referred to us by people who work with us already.
"Our people can get work anywhere. IT solutions are in high demand right now, and our people are so talented and skilful that they are sought after", he says.

Jacob Schou, CEO at Delegate
Creating a work culture together
However, the CEO believes they are highly successful in retaining their employees. And for young people he even has data to support his claim.
Students make up 40 out of 200 employees in Delegate, and according to Jacob Schou, management is genuinely concerned that it should be a workplace where they can get a sense of what it means to be a consultant and work on an equal footing with the others.
"Last summer we had 13 graduates, and they all chose to stay with us, even though they could get a job anywhere," he says.
Jakob Schou explains that they spend a lot of time, together with the employees, developing a common language for "how they run management, what is good performance, what is good behaviour and so on". This starts already during the recruitment process and continues in the annual development dialogues with their team.
"Creating a good work culture is not something you do as a team leader or manager. It is something we all do. Management can create a framework, but everyone contributes to a good work culture every day, and we are very aware of that," says Jacob Schou and continues: "When you have created a workplace like this, people outside the organization also notice. 64 per cent of our new employees have been referred to us by people who work with us already. Good people know good people."
Jacob Schou, CEO at Delegate
Delegate's approach is very much in tune with what you hear from advisory companies specializing in how to retain employees.
Søren Leth Nielsen is the owner of the consulting house Zephyr Consulting, where they advise on team development. According to him, the dialogue with the employees is extremely important. The person behind the employee must feel seen more than just receiving a random pat on the shoulder, he believes.
Therefore, Søren Leth Nielsen works from an approach where companies must be run by at least two bottom lines – the financial part and the human part.
"We never advise on anything without linking it to the human part. This is crucial in order to make things happen. For this reason, we always measure the level of wellbeing with the employees before we start, because this will tell us where we should prioritize our efforts," he says.
When advising companies, they start with the so-called Employee Net Promoter Score, where employees are asked to indicate on a scale of from 1 to 10 how likely it is that they would recommend others to work in the company.
"Because if they do, there is a good chance they are happy to be where they are. If the score is lower than desired, we will talk to management about why it could be so. Then we create a solution together to ensure that the company will move in a positive direction," he says.
When asked about which specific measures he would recommend to other companies, Søren Leth Nielsen replies:
"First and foremost, managers must always engage in dialogue with employees and find the reason why things are what they are. As a manager, you should not sit in a meeting or workshop and decide what must be done for the employees – at least not if you have not talked to the employees about what might be wrong first. It usually does not require a lot of big changes, but you have to talk to the employee."
Working in the blind without feedback
Denmark is one of the best organised countries in the world when it comes to trade unions. One of the advantages of this is that, as an employee, you can call someone and get professional advice, for example before a salary negotiation or a contract extension. But those on the other side of the table have a trade union too and, through this, they have their own options for counselling.
But do managers do this when they are in doubt about how to retain their employees?
Not directly, says Michael Uhrenholt, who is a team manager in the Lederne interest organization and trade union for managers and executives. But as part of some of the conversations they have with managers – management sparring they call it – their own day-to-day management is also included; with all the issues they experience. And the demand for skilled labour is a problem many of them have to deal with.
"So this is an issue we are aware of and working on," says Michael Uhrenholt.
And, like Søren Leth Nielsen, Michael Uhrenholt's advice is about seeing the employees. He focuses particularly on feedback.
"Employees who do not get feedback on their tasks work a little in the blind. And the younger and more experienced they are in the job, the more effort it takes from the manager. When a new employee develops positively in the job, it leads to a greater sense of achievement, which again leads to greater self-confidence and security in the job," says Michael Uhrenholt.
If you only come to us for the money, we do not want you anyway.
Jacob Schou, CEO at Delegate
"We have many engineers employed, and every year their trade union, IDA, offer their suggestions on how the salary is in the market. Of course, we look at it and make sure that it is not a problem with us – those things just need to be in place. But that is not what creates the good culture and retention of employees. If you only come to us for the money, we do not want you anyway."
Jacob Schou, CEO at Delegate

If the frustration of losing employees is not enough in itself, Michael Uhrenholt also has a bottom-line reason why you should focus on employee retention. If a knowledge worker quits, according to Uhrenholt, it can cost anything between 70 and 400 per cent of the resigned person's annual salary in lost knowledge, task performance and other things.
"So there really is a case for treating your employees right when you have them. Of course, you can create a framework and make decisions, which is also what many people want, but you must meet the employees with the needs they have, so they find a sense of security in your management," says Michael Uhrenholt.
Salary must be matched
Although both Søren Leth Nielsen and Michael Uhrenholt have focused a lot on the well-being of their employees as the key to retaining them, they both say that cool cash and more time off also play a role.
Søren Leth Nielsen notes that if people start becoming unhappy in their jobs, their first solution will often be to look in a different direction as soon as they see a higher paycheck. But, as a starting point, it is not the salary itself people are acting on.
"Most of the people we work with get a reasonable salary, so that in itself is not what makes them move. It is more that they want flexibility in their job, to be taken seriously, and to be involved in decisions affecting them. So it is about having a good framework around your job, and that you are seen as a human rather than a number," says Søren Leth Nielsen.
At Delegate, Jacob Schou is also very aware that salaries play a role in a market where good employees are a hot commodity.