With well-thought-out IoT architecture, FLSmidth is ready for the future – Delegate has contributed with further development and quality assurance of their IoT initiative.
Future-proof IoT architecture
FLSmidth is not only a leader in sustainable production for the mining and cement industry. They are also at the forefront when it comes to leveraging technology and data in their business processes. They think long-term, with a desire to do things the right way from the beginning. and they are betting on an IoT platform!
With that ambition and a number of IoT-driven data projects, Delegate has contributed with IoT Edge architects who have worked with further development and quality assurance of FLSmidth's IoT initiative.
"Delegate has delivered an extremely well-qualified IoT EDGE architect who has ensured the implementation of a robust, scalable and well-documented EDGE solution. It has been a great advantage that the architect is also very strong on Azure IoT, and thus has had a more holistic approach to the task, which has ensured full coherence. We are very pleased with our collaboration with Delegate." – Peter Matthiesen, Program Manager at FLSmidth.
FLSmidth's great IoT solution
One of the cornerstones of FLSmidth's IoT venture is an ARM based field agent. The Field Agent is a mini-computer with input options and with a built-in 3G / 4G modem that allows FLSmidth to collect measurement values from a variety of control systems from cement factories or mining sites, thereby transmitting data securely to their IoT cloud solution.
As these are relatively large sites with thousands of sensor measurements to be collected and stored, it requires a solid system with a well-thought-out architecture. It has been Delegate's task to ensure that the field agent's architecture meets all requirements.
The work behind Delegate's IoT architecture

The task has, among other things, consisted of determining the architecture of the platform – with a keen eye for future use. But the task has also been to consider standard interfaces for the software platform, which are based on docker, making it easy to expand the platform with new modules when collecting data from new systems. A well-thought-out and standardized framework simply means that even more teams at FLSmidth can develop Edge applications that can be run on the field agent.
Examples of tasks Delegate has solved in FLSmidth's large IoT work are among others:
General sparring around IoT architecture
Collection of technical requirements from the business for new applications to be settled on the field agent
Design descriptions of new Edge applications that can also be implemented by subcontractors
Collaboration with the subcontractor on the development of new Edge applications and review of the subcontractor's solution
Collaborate with test teams around guidelines
Alignment of test setup across the Edge and Cloud solution
Collaborate with Cloud Architects on new interfaces between Edge and Cloud
Do you want to read more about our IoT platform?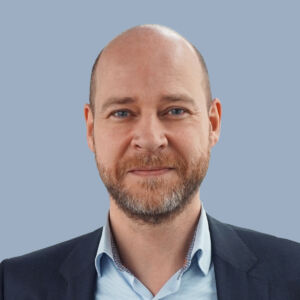 "Do you want to know more about how to get a well-thought-out and structured IoT solution? Call me on +45 53 53 69 59 and we can talk about where you are today and what your needs are."
– Morten Fritsch, Director at Delegate