Inter Primo optimizes the sales team in the field
System for Field Service and Sales based on Dynamics 365 optimizes the time of the sales people in the field.
Optimization of a sales unit in the field with field service
CRM or Customer Relationship Management is a business strategy where, based on the company's customers, it seeks to improve revenue, reduce costs and create a closer relationship with the customer.
Inter Primo A/S sells, among other things, plastic profiles to hardware stores and is very aware that their sales depend on the presentation in the individual hardware store. A delicious and full sales area sells far better than the half-empty and cluttered alternative.
Inter Primo A/S has been in the market for so long that they have learned that they can increase their turnover significantly by taking responsibility for ensuring that their sales areas are nicely presented. Therefore, it is important for Inter Primo A/S that their customers are visited at regular intervals (every week, every 2 weeks, every month, etc.) so that they can trim their sales areas so that they look inviting as well as ordering products at home, so that the shelves are always filled up.
The general needs – planning and alignment
An Inter Primo A / S salesman can visit up to six stores in one day. But it requires effective planning in order to reach all customers while minimizing the number of kilometers driven.
Therefore, Inter Primo A / S needed to:
Get an overview of which customers should be visited when
Get an overview of kilometers driven in connection with customer visits
Ensure easy access to information from previous visits
Unify visits independently of the seller
Get an overview of which assortment the customers have
Provide the ability to automatically send order lists to customers
Have information digitally instead of on paper
"We had a great desire to automate some administrative work processes. At the same time, we needed a comprehensive overview of customers, visitor reports and history, " says Lis Christensen, CRM responsible at Inter Primo A / S: "We really needed a platform that could ensure both management and reporting."
A solution built on Dynamics 365 for Field Service 
The challenges in Inter Primo A/S's sales department are similar to the challenges most service organizations face.
Service organizations solve their challenges in a big way with Dynamics 365 for Field Service – the result is increased efficiency, better insight and results on the bottom line.
Therefore, it was obvious that Dynamics 365 for Field Service should be the starting point and create a "Field Sales" solution for the Inter Primo A / S field sales unit.
Inter Primo A/S Field Sales solution was thus built on a standard Field Service solution with few adjustments, which provides the full overview of customers and customer visits.
Specifically, Inter Primo A/S has received a digital solution where:
Work orders and visits are automatically generated and scheduled using Field Service contracts. This means that a seller will never miss a visit, as these are automatically scheduled into the seller's calendar.
Each work order contains a checklist that can be used as a guide, so that there is unification, making sure that all tasks are remembered – also special tasks in connection with campaigns.
The seller has direct access to customer cards with all information on the individual customer in the app. Including what assortments the customer has and information from previous visits.
The on-site seller can use the app to update and pass on all information, notes and photos for the next visit. (In this way, no information needs to be passed on in paper form).
The seller can use the app's barcode scanner to register what products to order at home. These products are collected on a list, which can be sent directly from the app to the customer's e-mail.
The seller can get a full overview of future visits to the app.
"The Field Sales solution has significantly streamlined our work. Among other things, this has made management meetings with the sales staff much more efficient, and simply means that the overview and entry now take place in one system instead of 4 places, as we were used to," says Lis Christensen, CRM responsible at Inter Primo A/S.
The result is an optimized and efficient sales unit
With the new Field Sales solution, Inter Primo A/S has optimized their workflows.
They have been given a tool that ensures that they reach out to all customers at regular intervals, so that they can ensure that the sales areas that are crucial for Inter Primo A/S' turnover are always filled up and present Inter Primo A/S products in the best possible way – without wasting unnecessary time on the road.
"We are super happy with our Field Sales solution," says Lis Christensen. "It has been a time-saving investment, as the sellers no longer have to spend 15-30 minutes per day. day and approx. 30 minutes extra once per. week. on updating various Excel sheets and Outlook after completed customer visits. With the Field Sales solution, everything is registered online on iPads following each visit, and therefore data is always "freshly typed". The result is that salespeople do not have to go home and do administrative work after a customer visit."
Dynamics 365 for Field Service has made a big difference to everyday life in a sales department.
"Delegate has been good at understanding our business and implementing a business-optimized solution," says Lis Christensen, CRM responsible at Inter Primo A/S.
Du you want to read more about Field Sales, Digital Selling or Dynamics 365?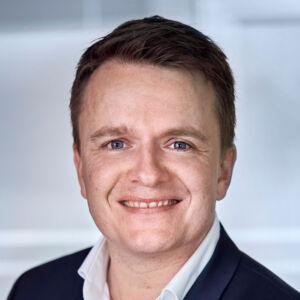 "Want to hear more about how to optimize the time of your salespeople in the field? Call me on +45 27 51 95 54 and we will take a closer look at how Field Sales can make a difference in your company."
– Jacob Stenderup, Director at Delegate