An intranet supporting the digital workspace
Get a platform that provides your employees with all the targeted information they need and acts as an access point for all your digital collaboration.
The modern intranet is built on standard modules
A modern intranet is built in the cloud. It is a platform for collaboration and a central element in the digital workspace. It is the platform providing your employees with all the targeted information they need, as well as an access point for any digital collaboration tools you may have.
Gone are the days when an intranet was merely an internal communications platform with a staff handbook, massage booking, and a lunch menu.
Today, we demand more from our intranet solution, and for a good reason too. With the evolution of the standard Microsoft365 intranet, the intranet is not supposed to be seen as a one-way communications channel. Instead, it is a central collaboration platform, boosting the teamwork and productivity of the entire company.
Moreover, the modern intranet is not based on third-party solutions. It is built on all the standard components, which are already part of Microsoft365. This means you do not have to buy more licenses, as your company's intranet can be based on the licenses you have already.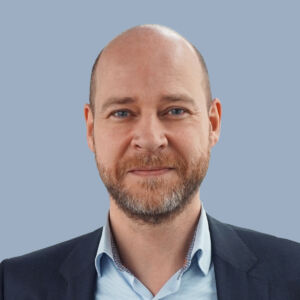 "A standard Office 365 intranet can probably do more than you know. The development of the platform creates new opportunities, making it possible to get started quickly without third-party solutions. Please give me a call on +45 53 53 69 59, and let's have a talk about the ideal intranet for your company."
– Morten Fritsch, Director at Delegate
You should make demands on what your intranet can do. We do.

The intranet should be the place where employees can search and share knowledge, see what others are working on, and contribute to and learn from the work of their colleagues. It should not be a place that employees reluctantly have to visit every morning before getting access to the Internet.
By transforming your classic intranet into a collaboration platform, you can lift the total value of your internal communication through simple means. You can do this because an Microsoft365 based cloud intranet, among other things, has the following benefits and tools that strengthen internal collaboration:
SharePoint: Your foundation for the intranet, which among other things allows you to:
Share files, so multiple employees can work on the same document at the same time, and always have access to the latest version.
Target information from the management towards the individual employee.
Structured search in all information, so everyone can find the relevant document/information quickly.
OneDrive: A secure platform for documents from where they can be shared both internally and externally with business partners.
Teams: Simple collaboration across departments in closed groups. It provides sharing and access to documents, chat, and direct access to relevant systems such as Planner in each team.
Delve: Shows employees the most relevant content, based on who they work with the most.
The Power Platform: Allows you to add simple features and processes such as form completion and approval.
Knowledge sharing and strong internal communication are an essential part of a well-run and profitable business, which is why the modern cloud intranet can make a world of difference.
Among other things, the intranet makes it possible to measure the use of the platform and get a visual overview of the collaboration in the organization across departments, functions, and geography. This means that you can easily see if there are departments or people that do not work together, even if it would be appropriate for them to do so. It might sound like a cliché, but by ensuring good collaboration, you ensure a healthy business.
We make it easier for you with an intranet subscription

It may seem overwhelming to start over with a new intranet, but with our subscription-based solution, your investment is minimal in every way. You get a standard Microsoft365 intranet in the cloud on a subscription with a fixed monthly installment over 24 months.
But what exactly do you get?
You will, of course, get a standard configuration, which we have put together based on our experience and insight
You will also get the basic setup. This means that we spend five days creating your intranet homepage, three important communication sites (HR, Communication, IT), configuring the most important web parts, gap workshops and getting you trained
You receive ongoing consulting services during the 24 months, so you always have a consultant at hand, if you need help or advice
The subscription solution is the simple intranet based on standard Microsoft365. There is no complex installation process, and you will enjoy future updates from Microsoft. Best of all, you can enjoy the benefits of the modern intranet.