Inwido brings together brands with Dynamics 365
The goal was first and foremost to create an optimal framework for the sales and service departments with a single Cloud-based CRM.
CRM solution based on Dynamics 365
Inwido Danmark owns a number of independent Danish manufacturers of windows and doors. As Inwido's portfolio has grown, it has been evident for Inwido to provide IT support to their brands, in order to create alignment with optimized processes and workflows.
One of Inwido's first initiatives was a large cloud CRM solution based on Dynamics 365. The goal was first and foremost to create an optimal framework for the sales and service departments.
CRM creates new framework
To meet Inwido's goals, Delegate has created a Dynamics 365 solution focusing on a Sales Module and a Service Module.
The CRM platform is built under the auspices of Inwido and is used by the three window manufacturers Outrup, Outline and KPK. To keep the individual brands organizationally separate but united on the same platform, Delegate has used CRM's internal organizational model. This has made it possible to build functionality that can be used by multiple companies without being able to see data from the other brands.
Inwido's Dynamics 365 solution is created with integration to their proprietary offer and order system so that customer and order data can be tracked in CRM. It is used to provide an overview for the individual sellers and make follow-up lists and rules, so that customers are visited or contacted for retention or offer follow-up.
"Dynamics 365 provides a really good overview for our sales people, and has at the same time made it much easier, now that the external sales people can look up an offer or order PDF at the customer, without first having to contact customer service. The fact that the salespeople can arrange all the practicalities such as creating visit reports, customer follow-up, etc. even before they leave the customer's address, so they do not have to do it until they are in the office again, is a big bonus. " – Jeanette Meldgaard Nielsen, Inwido Denmark.
A whole new service experience 
Despite the fact that Inwido's brands are independent companies, there are synergies in their service organizations. All brands use independent installers to rectify the complaints they receive. Often the same fitter works for more than one Inwido brand, and it therefore made a lot of sense to create one service platform for all brands.
The service module is custom built but is close to the Field Service solution that is today a part of Dynamics 365.
Inwido's service solution supports complaints whether they come from web, email or telephone. From here, a service case runs through the respective brand's service manager and out to the individual fitter, who can follow the task on his phone or tablet through Microsoft's CRM App. The fitter logs in directly to the task and writes his notes, after which the service manager can follow up on the case and calculate the amount time and transport time on the specific case.
For the fitter, who e.g. both helps Outline and KPK it has made the work much easier. There is no doubt about how to report – no matter what company the fitter is out on a task for.
"We can to a much greater extent follow a case from start to finish. So even though the task lies with the fitter, we can still follow it via a status change on the individual case.Iin that way we can provide the right information and a better service to the customer," says Jeanette Meldgaard Nielsen, Inwido Denmark.
Dynamics 365 provides a new overview
With the Dynamics 365 solution, Inwido has ensured a solid data base. Today, the individual brands have all the information and history of their customers gathered in one system. All employees have access to the same data, and sales know what service does and what challenges a customer has had.
In this way, Dynamics 365 has created a completely new framework.
"Delegate has acted as a really good partner, and especially their presence at our own locations has meant that they have gained a great deal of knowledge about our business and our needs," says Jeanette Meldgaard Nielsen, Inwido Denmark.
Du you want to read more about CRM, Digital Selling or Dynamics 365?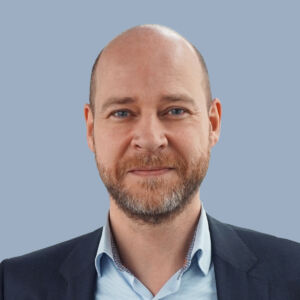 "Do you want to hear more about the possibilities and what it really takes in order to take the leap from an on-premise solution to a cloud-based CRM? Call me on +45 53 53 69 59 and we will talk about where you are today and what your needs are."
– Morten Fritsch, Director at Delegate