Land Safely in the Cloud with Azure
We lift your cloud solution to a safe and reliable level with Azure.
Your modern cloud platform
Azure is Microsoft's modern cloud platform. It is a service that works with the Microsoft services you probably already know in SharePoint, Dynamics 365, and Office 365. In short, Azure is a collection of cloud services that can help your business handle all the business challenges that you encounter on a daily basis. The platform can be used for everything from infrastructure and identity management to the development and operation of scalable applications.
If you are in doubt about which type of cloud or provider to choose, Azure is a good bet. It is the only consistent hybrid cloud, and it has seamless integration with your current infrastructure. Due to the many developers, the service gives you a more comprehensive coverage than some of its competitors.
With Azure, you can build, manage, and roll out apps backed by a massive and global network —all using your favorite tools and frameworks.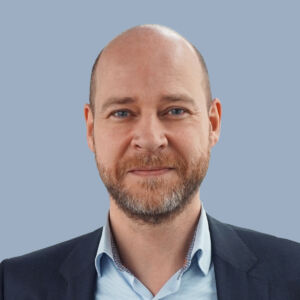 "At Delegate, we help you set up and get familiar with Azure. This also applies to the integration of Azure in your company. Please give me a call me on +45 53 53 69 59 to get started, and reach your goals, with Azure."
– Morten Fritsch, Director at Delegate

More than 3500 security specialists protect your data

Microsoft Azure consists of a variety of on-demand services, all hosted by Microsoft's data center. This guarantees that you can scale your solution according to your needs—without having to make investments in hardware or staffing. All you need is access to the Internet.
Because of this you are guaranteed a high level of safety. Microsoft has more than 3,500 security specialists attached whose sole job is to monitor and test Azure. This means you can securely store your own and your customers' data in Microsoft's cloud.
Microsoft Azure meets all international and industry-specific standards and levels of compliance. It is your security and guarantee that Azure complies with strict security controls and international obligations. With Azure, Microsoft goes to great lengths to ensure the security of your business, which is why the service also has a built-in security control that makes it easy to identify and respond to any threats and security gaps. This means that, if there is something that is not as it should be, you can react quickly.
If you have any questions regarding security with Azure, you are always welcome to contact us. We will be happy to help you.
We design and implement your cloud solution

At Delegate, we are experts in using Azure for application development of mobile and web-based solutions. The in-depth knowledge of Azure combined with our experience with Microsoft's other products enables us to design and implement quality solutions that achieve synergy between existing systems and Azure.
We offer Azure consulting and a workshop, the sole purpose of which is to ensure that your business is successful with Microsoft Azure. The workshop covers all the considerations you need to make before jumping into the cloud and culminates in a concrete report with recommendations for future use of Azure.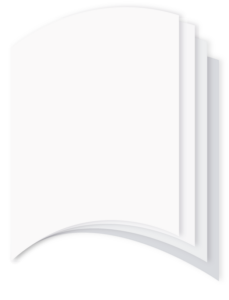 We have made a guide with the things to consider when taking the leap into the cloud. Download the guide and receive 10 tips for the cloud.