New recruitment management system 
Novozymes recruits competently and simply for more than 40 sites with a business-focused global recruitment system.
New recruitment management system
Rethink Tomorrow is Novozymes tagline, and the global company with Danish roots is frequently spoken of as being supremely innovative and future-oriented. Being future-oriented is also the starting point for the development of the new Intranet 2.0-based recruitment system and HR system, RECMAN. Novozymes has approximately 6,000 employees across 40 sites in 5 regions around the world.
Despite the strong culture, a continuing high growth rate-where among other things, over a third of the managers have employees in several different regions-has led to the appearance of different recruitment methods over time. And on top of this, the processes were based on papers crossing office desks, a lot of emails and phone calls, and only supported by a single piece of software that helped put the job adverts on the right jobportals and to manage the applications.
Change management hand-in-hand with system development 
Therefore, Novozymes-with the assistance of Delegate-has combined a classic and conscious change management process with the development of a business-focused global recruitment system. Software and hardware technologies are fully utilized, and this eases the workload and streamlines processes. Therefore, Novozymes employees can now direct their efforts towards what they do best, because the future-oriented system is automated and matches the growth and needs of the business.
The automation of processes has resulted in significant and immediate gains. When, as Novozymes does, you largely employ highly educated and specialized employees, hiring the wrong person or drawing up the wrong contract can end up being very costly. If the processes are streamlined and geared to keeping up with a significant growth rate, errors are minimized.
"It has been an entirely positive experience working with Delegate. From the time when the pilot project was launched 1 1⁄2 years ago, the process has developed over time, and this has led to some challenges. We were practically unaware of Nintex when we started-here, we have received phenomenal support from Delegate, who has constantly told us of the opportunities to meet our own specific needs. "Malene Mollerup, Global P&O Consultant at Novozymes.
Du you want to read more about Digital Business Development or Process Optimization?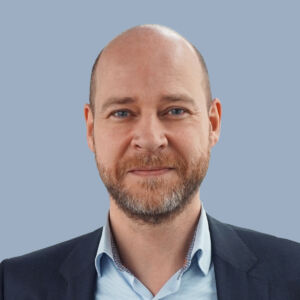 "We have helped many customers digitize processes that not only lift internal workflows, but also the customer experience. With competent consultants and skilled developers, we can help you optimize even the most difficult processes. Call me on phone 53 53 69 59, and we'll start talking about your business needs. "
– Morten Fritsch, Director at Delegate