Onboarding app by Delegate
The onboarding process can be a difficult one – both for the person in charge of HR, and for those colleagues who get involved in the process in one way or another.
When one or more new employees join the company, there are a number of tasks to be handled. These tasks often mean that the onboarding process can be difficult to manage, both for the HR employee responsible, and for the employees who need to get involved in the process and prepare things for the new employee.
With an onboarding app it is possible to ease the workload for you and your colleagues, and it provides a better onboarding experience overall for the new colleagues.
The onboarding app gives you a way to gather documents, task overviews and general information in one place. The app helps you streamline your workflows, and it makes it easy to delegate tasks. Everything takes place automatically once you have set up the flow for your company. For example, the email creation task can be sent to IT automatically, as soon as HR have filled in the name and other data of the new colleague.
In the same way, the app can tell when it is time to order a PC and a phone. It is all quite simple and user-friendly when using the Delegate onboarding app.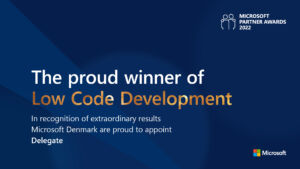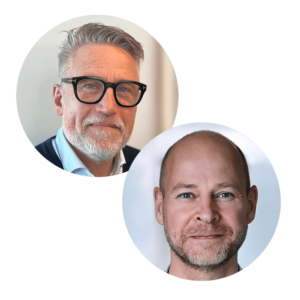 "If you want to know more about how the Delegate onboarding app works, you are welcome to book a non-binding demo."
– Morten Fritsch, Director & Sten Grønning, Business Development Manager