Establish Portals for Modern Collaboration
Streamline your collaboration with external partners and customers through online portals.
Effective collaboration between customers and partners
Online portals are often created when there is a significant need for external contact to partners and customers. Online portals can free up both time and resources because they provide access to relevant documents and knowledge for customers as well as external partners.
In general, there are two types of online portals: The Customer Portal and the Partner Portal. By giving your customers and partners access to specific information on an extranet, several queries can be automated, saving your business time, energy, and resources.
Both types of portals have in common that customers and partners must have secure access in order to use the portasl, but it is also important to consider the level of access given to the individual user. Therefore, the portals have features making it possible to, for example, limit and expand access for partners, employees and so on, depending on what information and services each user needs to have at hand.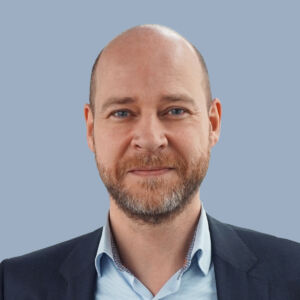 "Your online portals should be set up differently, depending on what your company needs to communicate and share. Please give me a call on +45 53 53 69 59, so we can establish an overview of your needs together, and Delegate can tailor a solution that suits your specific company"
– Morten Fritsch, Director at Delegate
Your customer portal is providing customer service 24/7

We know you are busy. So are your customers. Do you have an overview of how much time you spend responding to your customers' tasks and queries with answers they could have found by themselves, if they had a digital customer portal?
Even if you do have a rough estimate, we know that many companies are surprised by how much time they actually get in return for implementing a customer portal and giving their customers easy access to all data between the customer and the company as a vendor or supplier.
A lot of time can be saved for both customers and suppliers by formalizing and digitalizing the collaboration. Maybe the customers need to be able to view and manage their entire portfolio, ask about debtors' creditworthiness, track delivery, save documents, and retrieve significant data and status reports at any time.
Exactly what your customer portal should provide access to depends on specific business needs. But, no matter what, it is really all about making data available to the individual customer, while keeping ownership of the documentation.
If you are in very close contact with your customers today, customer portals might sound like a big leap with a risk of losing the personal touch.
But the truth is that customer portals benefit both you as a supplier as well as the customers, who gain access to knowledge and insight anytime and anywhere, even if their usual contact at your company is temporarily unavailable.
After all, even the most dedicated employees take time off occasionally. A good customer portal never takes a break!
Partner portal provide a shared overview

Partner portals come in all shapes and sizes.
You see them in the form of large and sophisticated partner websites with features to order products and marketing materials, and where you can find comprehensive information about campaigns, prices, launches, delivery times, and, at the same time, read the latest news or test your knowledge before downloading security reports and segmented content that is only targeted at selected partners. Just to name a few examples.
But they also come in much smaller versions. It all depends on your needs. Regardless of shape and size, basically, a partner portal always has the same purpose: to share documents and information with external stakeholders in a secure way.
Obviously, we will help you define what your partner portal should support in order to provide the greatest possible business value.