An App Does Not have to Cost a Fortune
We can easily help you with apps to your company via the Microsoft Power Platform.
Optimize your workflows with bespoke apps
Let us optimize your processes with Power Apps that simplify cumbersome workflows in applications with attractive user interfaces targeting specific user groups.
We help you tie systems together in user-friendly Power Apps showcasing and making data accessible, while offering you targeted functionality.
With the establishment of your company's governance, based on your policies, we outline the strategic value creation in a secure framework.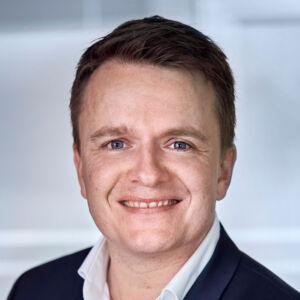 "If you are considering Power Apps and would like to modernize your IT support, please give me a call on +45 27 51 95 54. Together we will find a way for your company to achieve your goals with Power Apps."
– Jacob Stenderup, Director at Delegate
Three examples of apps that optimize your business

Below are three examples of how you can use Power Apps to easily get started building apps to optimize workflows in your company.
App for onboarding new employees
Power Apps can be used to build apps that streamline onboarding of new employees. An onboarding app gives new employees easy access to, for example, policies, templates, and guides. The HR department will also benefit from the app, as they can simply enter all data about the new employee in one place.
App for inspections at the customer
Use Power Apps to lift workflows where employees use tablets or smartphones, for instance, to collect GPS data or image documentation in connection with inspections or repairs.
App for helpdesk
Give the classic helpdesk a boost with Power Apps. Here, the user can, for example, submit errors and issues as a "ticket", or the app can be used as a collection point for orders.
Build on the data model and database you already use
Microsoft Power Apps use the data model and database – Dataverse – that has already been established if you have an existing Dynamics 365 solution. This means that your Power App builds on the data model and database already in place and contributes to the enrichment of data.
Power Apps allow integration with several of your own data sources and run the Power App from smartphones, tablets, etc.
Integration of, for instance, Financial data and customer data in Dynamics 365 can help you obtain new insights and create value. Ensuring integration is typically a somewhat larger task that Power Apps can simplify, so you can reach your goals faster.
The flexibility of Power Apps is enormous. Therefore, the examples are also numerous and versatile. The most important thing to remember is that Microsoft Power Apps are a strategic boost providing a whole new suite of opportunities and possibilities.