Execute your Business Strategy through Project and Portfolio Management
The way to reach your company's strategic goals.
Project and portfolio management
Take control of your projects and portfolios
Whether you run a Project Management Office (PMO), have a strategy to execute, or you need to power your company's project-based customer deliveries, PPM puts you in the driving seat of your projects and portfolios.
PPM is the discipline of managing projects and portfolios – including:
Controlled process until project kickoff
Project planning and overview of progress
Financial and resource management
Prioritization of projects based on strategy and target management
Visualized  and relevant  management information  and  reports providing useful insights
Together with you, we will select which areas we need to focus on and take responsibility for you getting off to a good start.
It is not rocket science to take control your projects, and it does not require a trip to the moon to take a small but significant step. But it is also not something you "just do". Delegate can help you identify your company's maturity journey,  set specific goals, and execute on them with internationally recognized software.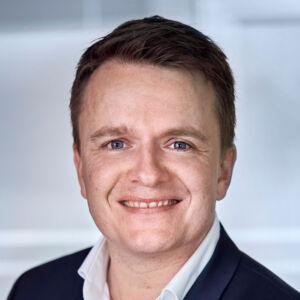 "Do you consider getting a modern system to create an overview of all your business projects, tasks and strategies? Please give me a call on +45 27 51 95 54 to get a demonstration of Power PPM and hear how we can help you and your business."
– Jacob Stenderup, Director at Delegate
Optimize project and portfolio management (PPM)
Once you have decided to optimize your company's PPM, we can help you with the entire journey, from needs analysis to implementation of adjustments and, finally, deployment and training. If you need to revisit your company's internal PPM strategy and processes, we can also help with this through our insight into both PPM and digital business development.
Our PPM deliveries start with our skilled consultants analyzing your company's starting point and where you want to go. In this way, your company's new PPM process is tailored to your specific needs. We apply experiences from other PPM customers, and best practices from PPM theory all based on our standard PPM products. For example, our Objective Key Result (OKR) module is set up by default to tie your company's strategy together with concrete initiatives.
When starting a PPM project, it is important to create visible value quickly. Therefore, we suggest starting with either a hackathon or an agile course. Here, we will build the first release that provides value together, and then, iteratively, we will add functionality in close collaboration with you and your company. If your company already has a PPM system, we can choose a more structured waterfall approach and define the requirements so we can lay out a thorough planning of the system transition.
The choice of the best PPM products is our foundation
Power PPM from Projectum is our preferred choice when it comes to a modern project and portfolio management solution. The product can be tailored to specific needs and provides line and project managers with the necessary information to be able to make decisions – both on a day-to-day basis and strategically. You can read more about the solution here – and even get access to a demo environment for 14 days.
Expand Power PPM with our other products:
Team Planner for resource management. Order and allocate internal and external resources to your projects
Time for Teams. Simple and elegant time registration, integrated with PPM and directly from Microsoft Teams
The products can, of course, be integrated with the systems you use today:
Jira, Azure DevOps, Planner, MS Project, and others
Various financial systems, e.g., Navision or Business Central
The products are based on Microsoft's Power Platform and Azure, so there is plenty of opportunity to both customizing your solution and adding extra functionality to support your business. We have many years of experience in developing business-critical solutions on Azure and Power Platform. And we are here to help you.