Optimized Processes Strengthen your Business
Become more efficient in day-to-day operations with efficient processes
Process optimization is a broad concept. Essentially, the first step is to put your current way of doing things in the spotlight. From there you can analyze the potential source of problems which could be or become a nuisance to customers or for internal workflows.
Process optimization is about minimizing waste of resources. This might entail anything from order management and processing of complaints to tenders and onboarding of new employees.
Common to all workflows is that they can be optimized so the internal resources are utilized in the best possible way and external stakeholders get through your channels faster and more efficiently.
Usually, there is a reason why you do things the way you do. History or tradition is often the strongest one, but is that enough?
The short answer is no. It may be easy to keep going as you have always done, but if you have the slightest suspicion that something might be accomplished in a better way, it's time to stop and reflect. It is important that you do this for the sake of the employees, your customers, as well as the bottom line of the company. Quite often, it only takes slight changes to improve a process significantly.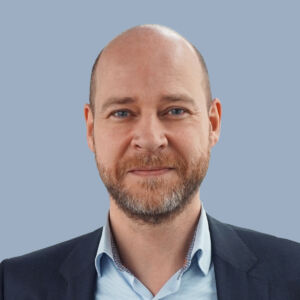 "In larger companies, optimized processes ad workflows can mean huge savings. In smaller companies, employees often have many different roles. Here, process optimization can free up resources, so your employees can focus on what they are good at instead of getting frustrated about wasting time on unnecessary tasks. In both cases, the cost will typically pay off quickly. Please give me a call on +45 53 53 69 59, so we can take a closer look at your optimization project."
– Morten Fritsch, Director at Delegate
The vast majority of service processes can be optimized

Today, good customer service does not depend on helpful service staff. The customer service agent must be equipped to handle every type of customer, whether it is the first or umpteenth time they are in contact with the customer – and it is easier said than done!
In the optimized organization all data from both self-service and ongoing correspondence is collected in one system. It gives everyone in customer service easy and immediate access to the customer's full history, thereby forming the basis for a good service experience. If you do not already have a good service experience in place, we can help you well on your way to digitalized and business-optimized service processes.
Customer service is provided by many different people within an organization. The customer can rarely tell the difference between a service and a sales agent. Therefore, they should both have access to the necessary information from one place, making it easier to put themselves in the customer's place and to remedy the daily problems that might occur in a company.
New processes can fix bottlenecks

Approval processes are workflows that require authorization. It can be anything from mileage allowance, outlays, and travel requests to revisions of subscriptions and requests for VAT refunds. In your business, it might be something completely different.
It is probably a lot easier than you think. Digitalization of approval processes is not necessarily a large and complex undertaking, and it is a project that will remove bottlenecks and ensure automated procedures for large and small workflows.
The essential thing about digitalizing your approval processes is that you get an overview of what awaits, you get your procedures aligned, and you remove manual workflows – thereby minimizing errors and unnecessary repetitive work.
We help you define the process and map out the steps to take today to help you and your business make it smarter tomorrow!