On-premise to cloud: Welltec's journey in the cloud with Dynamics 365 Sales
Welltec, the international pioneering provider of technology for the oil and gas industry, is on a digital journey, where migration of one of their core systems, CRM, was a major step towards a scalable IT landscape to support future growth and complexity.
From on-prem to cloud – part of the business strategy
Welltec's sales department operates across continents, so their CRM system is a central part of their customer-facing business strategy. With growth follows greater demands on the central systems and an update of the CRM system to increase performance, scalability and security was natural next step on Welltec's journey in the cloud.
– 140 users
– 7 dry-runs
– 24 weeks
– (CRM 2011) on-premise
– Solution spanning countries around the world

Delegate as migration partner  
In six months, Welltec moved from a locally based solution to an optimized cloud solution for 140+ users.
Initially, the migration from CRM to Dynamics 365, with Delegate as migration partner, was a collaboration with Microsoft FastTrack, which is an experienced support team managing Microsoft's migration tool. FastTrack was a key player in securing the tried and tested approach with test migrations leading up to the actual migration. The role of Delegate as a migration partner was to ensure an understanding of the business and the system in order to complete a successful migration.
"For us, collaborating with Delegate is like expanding the team with someone who can quickly put themselves in our place, challenge and support us, and, not least, help us progress."
– Niels Valentin, IT Director, Welltec
The journey towards supporting the business with digital tools does not stop
The migration to Microsoft Dynamics 365 Sales has paved the way for supporting the business with even more digital tools. Welltec and Delegate's collaboration continues on the Dynamics journey by identifying how Dynamics 365 can create additional value for Welltec moving forward.
"Delegate has provided a professional and personal delivery where we, in a short time and together, have created the framework to be able to make each other better, and we are very happy to continue this collaboration to ensure our future IT solutions are as good as they can get."
– Nataliya Fatkulina, Global Sales Support Manager, Welltec
How does Delegate help as a migration partner?
• Initially, we complete a Scoping and Planning flow outlining what is required from both parties in connection with the migration.
• Next, the actual migration procedure begins, where we make test migrations and optimizations of the system processes together with the business.
• The migration procedure ends with the actual migration, followed by a period of support or any tasks that can ensure further development of the system.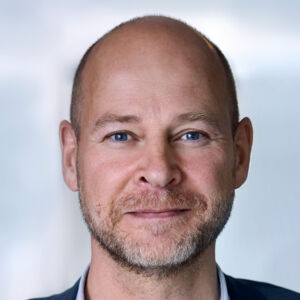 "Do you want to hear more about the solution, or are you facing a migration yourselves? You are more than welcome to reach out to me, so we can have a non-binding chat about your options."
– Morten Fritsch, Director, Delegate