That is all we care about
You know the feeling of being pampered. The feeling of just being able to lean into a project knowing you have talented people around you with a firm grasp of both the big picture and all the small details? Even the smallest detail can make a big difference.
At Delegate, we do our best to give you that feeling. Whether you are a customer or an employee of ours, you can be sure to be greeted by a balanced mix of presence and hard work that ensures a creative, efficient, comfortable, and deeply professional atmosphere.
Founded in an inclusive culture that stems from a strong desire to give back by developing young IT talents, we take care of optimizing and developing your business with IT. And we want you to feel welcomed, inspired, and pampered in the process.
We dive straight into the business of understanding your business. We challenge you in a professional manner and develop solid solutions together with you. But most importantly we ensure that your solution is being utilized so you reach your goals.
Another thing is how you feel while it is happening. We ensure that you will feel welcomed at all levels, while we give you both what you expect and a few positive surprises along the way.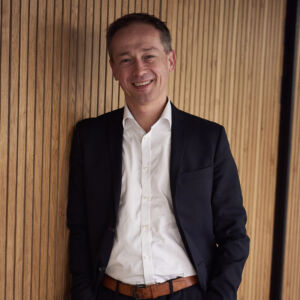 "At Delegate, we work hard every day so you can step into an atmosphere bursting with high quality, professional pride, personal service, and attention to detail. We are not the biggest company out there, but every one of us is the best at what we do, and we strive to always make our team's expertise available to you through strong IT solutions wrapped in positive experiences"
– Jakob Schou, CEO at Delegate

Bespoke IT solutions for your business

At Delegate, we work with Big Data, IoT, Machine Learning, Customer Experience Management, CRM, Field Service, Intranet, Digitized Workplaces and Data-Driven Products & Services. We provide solutions on Microsoft platforms tailored to your unique business.
We take pride in understanding your business, challenging you, developing solutions with you, and ensuring that the solutions are utilized so you can achieve your goals. We strive to exceed your expectations and prove that we can make a difference together. We do business optimization and business development through IT. It is a shared process and a shared success. That is what Delegate does.