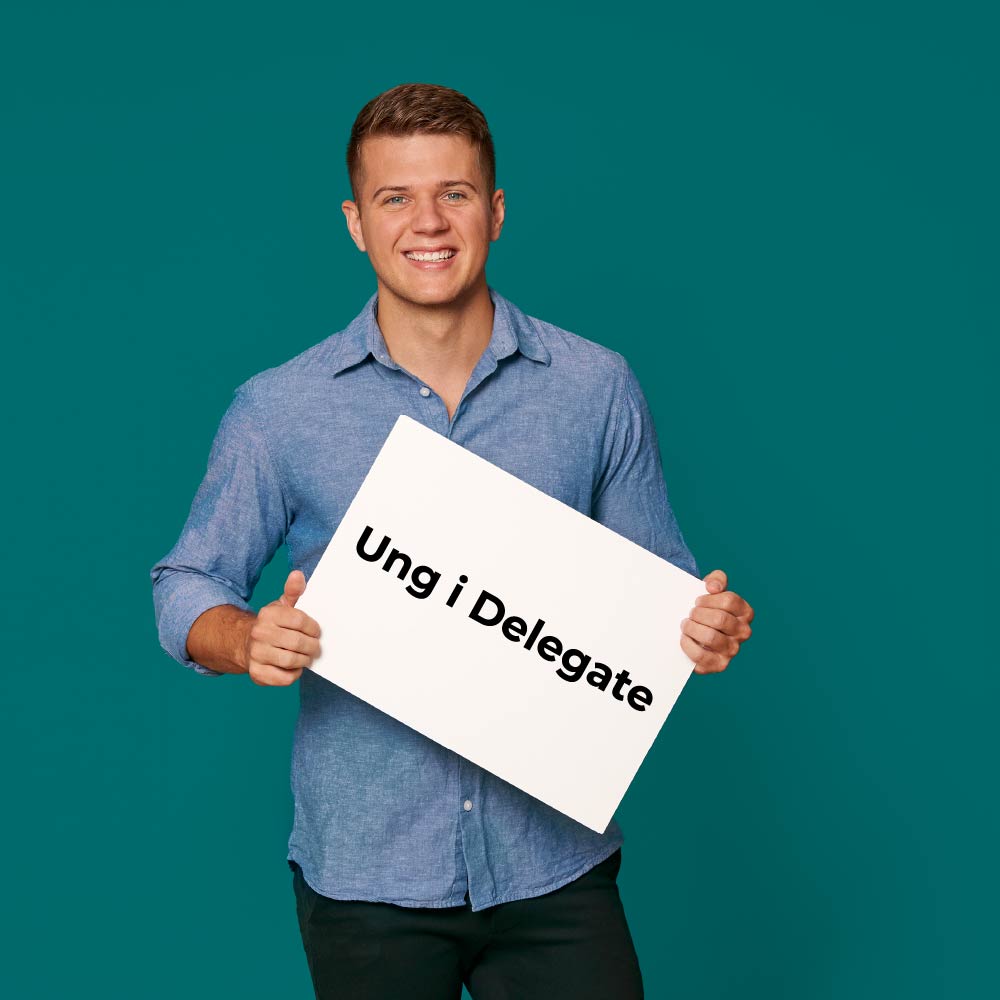 We would very much like to have you on board already while you are a student, because we appreciate the value it gives us to have talented students on the team – both for you and for us.
At Delegate, we focus on humans and continuous development. If the personality and attitude are right, skills can be learnt quickly. The tasks are challenging, and from day one you will be thrown to the lions, but with a huge Delegate safety net to catch you, if necessary. If you are in doubt or particularly challenged, you can always go to the nearest colleague, your team leader, or the CTO.
Listen to Elisabeth talking about her job interview with Delegate.
Hear about Morten's experience with Delegate's #Workfromanywhere initiative.
See what a Team Lead in Delegate means to Thomas.
Listen to Thomas telling about what it means to be a consultant at Delegate and why he likes it.
Hear Christoffer talk about the transition from student to full-time employee.
Find out which TV character Morten would use to describe Delegate.
Your possible career paths
Hvordan er det at være Delegater?
"You can always reach out to anyone about anything" – Thomas, Associate Consultant
At Delegate, we believe that you both develop in the best way and deliver your best results for our customers when teamwork is a priority. This is why it is extremely important for us to never be further than a conversation or message away from your colleagues if you run into challenges.
"Whether I grab my team lead, my closest work buddy or the CTO, it rarely takes longer than 15 minutes before I get a qualified answer to my challenge. It creates a workflow where I never feel alone with my tasks".


"Delegate see it as a success when I develop" – Elisabeth, Associate Consultant
"I spent a whole day developing and learning a new skill, without feeling that I had made any actual contribution to a project. My Team Lead's reaction was that then I would just be ready to use my newly acquired skill next time" – Elisabeth, Associate Consultant.
The most important thing for us, when you start as a student at Delegate, is that you constantly feel that you are improving your technical skills. That is why we have weekly presentations from experts in various subject matters. In addition, our Delegate Academy provides you with relevant further education through courses and certifications.
"'Work From Anywhere' brings freedom and ease of mind" – Morten, Associate Consultant
"I have a friend who is currently in Canada because his girlfriend is there as an exchange student. He has the opportunity be with her, while he continues to be employed by Delegate" – Morten, Associate Consultant.
The concept does not only apply if you want to cross country borders. It also gives all Delegaters the opportunity to work from exactly where they want to. This means that you can work from home, between lectures or at a completely different place, if that is what fits best into your everyday life.