Falck develops a salary management app for greater transparency and fairer pay
Falck develops a salary management app for greater transparency and fairer pay
Providing people-centric services has been at the heart of healthcare company, Falck, for nearly a century. But while the Danish organization continues to care for its customers, recently it has been working to improve the day-to-day lives of its employees too. With a push to digitally transform internal operations, Falck is establishing a foundation for applications to be built using Microsoft Power Platform. Its most recent engineering success was its Merit app. It not only provides transparent, cost-effective and efficient management of the salary negotiation process, but its success has inspired Falck's employees to innovate further with the powerful technology they now have in their back pocket. 
"Being able to deliver solutions quickly, cheaply and with great, compelling user experiences has been empowering for employees and transformational for the business."
Felipe López, Power Platform Manager at Falck, is reflecting on the success of the Danish healthcare company's new solution-building capabilities. The once slow, reactive and centralized way of developing applications is shifting towards a more flexible, agile and collaborative process.
"Over the past few years many people with lots of energy have joined the company and have helped steer us toward digitalization," says López.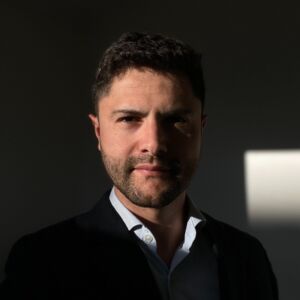 "Using the Power Platform, we've been able to start building new internal apps and solutions."
– Felipe López, Power Platform Manager at Falck
Most recently, López and his team at Falck have been developing the Merit app, a new solution that manages annual salary negotiations – a once laborious, manual process. "We had limited resources, so we chose to focus on some basic but very compelling applications where we knew we could prove the power of technology," explains López. "That's exactly what we did with the Merit app. It's been such a success.
"The process of developing this app has helped us to achieve two things," says López. "First, we now have the confidence and executive support from key stakeholders so we can build more apps. But most importantly, we're inspiring Falck's employees to be ambitious and innovative and to explore how technology can be transformational for them."
One man realizes technology's capabilities

Founded nearly 100 years ago, Falck is a people services company that specializes in healthcare and emergency assistance. The aim of the company is simple – to help and care for people. With its healthcare subscriptions, ambulance and fire services, Falck's 27,000 employees have been doing exactly that across Europe.
Headquartered in Demark, Falck is a traditional company that is embracing technology. "Around five years ago, companies like ours in the sector were facing financial challenges," explains López. "It meant that the organization had to transform the way it was operating. Recently, there's also been a greater awareness and recognition of how technology can be an enabler of innovation and that too has helped to propel the transformation.
"For me, I've always had a strong interest in the capabilities of technology," says López. "Six years ago, I fell in love with Microsoft Power BI and it changed my career completely. I saw a huge opportunity in terms of how organizations can use it to digitally transform."
When López joined Falck, the company already had a suite of Microsoft technologies, but it wasn't being managed or taken full advantage of. Having realized the potential of the Platform, the IT Executive team decided to establish the Power Platform Team led by López as part of the Data Platform Department. "Beyond the technology, I believe in this narrative of providing democratization with technology," says López. "Employees from across the organization should be able to come to our team with ideas that we can then develop. The great thing about the Power Platform is that it's a low code technology that enables the team to develop faster.
"Above all," says López, "we believe in discipline at the core and flexibility at the edge." To enable this, López's team created a centre of excellence with three overarching goals: to have a standard of excellence that everybody champions, to develop enterprise solutions that prove real business value can be delivered, and to inspire people to develop and experiment with confidence.
Once the Power Platform team was formed and the centre of excellence established, it was time to find the most impactful opportunity to build an application around.
The transformation of a traditional process begins

The team began considering a solution to manage the annual salary and bonus negotiation process. Each year, managers are given a budget to split between their employees. The original process, which was done using Excel spreadsheets, was time-consuming, prone to errors and had major security risks.
"In deciding if we should work on this solution, I looked at business value and strategic relevance," explains López. "We chose it because we knew having a good, secure user experience would be cost-efficient and multiple stakeholders across the organization would use it. What's more, we knew we could use a lot of great features on the Power Platform to build it."
To develop the Merit app, Falck teamed up with Microsoft partner, Delegate, whose in-house technical and process knowledge of the Power Platform helped the team to complete the build in just a couple of months.
"Very often, companies don't realize the technology they already have and how it can help digitize operations and business processes," says Allan Pihl, Account and Strategic Manager at Delegate. "There needs to be someone with a digital mindset who can pioneer the use of technology. People who want to change the status quo. People who are frustrated but can be empowered by what technology can do to revolutionize day-to-day challenges.
"Luckily, Felipe was this middleman who could bridge the gap between business and technology," explains Pihl, "and fortunately, Falck was sitting on a golden nugget in terms of its technology."
Delegate and the Power Platform team at Falck began developing the Merit app, ensuring the value output focused on growth, cost-savings and minimizing risk. To guarantee the app was secure, Falck used the low-code security mechanism in Microsoft Dataverse, a key part of the Power Platform that offers 100% governance and data security. This robust technology means that access limitations can be created so people can only see the data they have permission to see.
"Aside from developing the architecture of the app, we tried understanding user behaviour and needs," says López. "It became clear that employees are more engaged when they're exposed to compelling, beautiful user experiences, which is one thing that the Power Platform could provide."
An organization is inspired to innovate

The feedback from employees using the Merit app, was overwhelmingly positive. Everyone reported it easy to use, intuitive and above all much more efficient. A process that once took up to one and a half months to complete, now takes just 15 days.
"The main issues we had with the salary negotiation process was how laborious and time-consuming it was, and the lack of insights it provided," explains López. "But by combining Power BI, Power Automate and Powers Apps together, we've been able to automate the process. Adding Power BI reporting has been a game changer as managers now have analytics available to help make decisions."
The Merit app has also been transformative for company culture. "A challenge of the original process was that we didn't have much visibility or transparency," explains López. "Falck has always cared about fair and equal pay, but prior to the Merit app, discussions were driven by assumptions rather than data. Now we can provide real-time analytics so managers can make more informed decisions with data at the core."
In the future, Falck intends to have even more transparency with salaries as they continue to collect data, which will further improve the decision-making process. "Being able to use data in the salary process has been hugely beneficial and we're looking to add more features on top of the existing application such as extra compensation packages," says López.
"We're also looking to kickstart some training with employees who have an interest in the Power Platform because throughout this process we've realised the importance of teamwork and collaboration in driving transformation.
"A sense of community is so important when an organization is on a digital journey," says López. "Although we have more knowledge and resources now, it's not possible for me to work on all the digital demands of the organization. We need to create solid frameworks and components and lean on good governance so people can start developing at speed.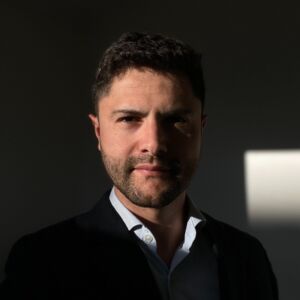 "The next step for me is to try and inspire people and ensure that the non-developers at Falck can use and benefit from the Power Platform too."
– Felipe López, Power Platform Manager at Falck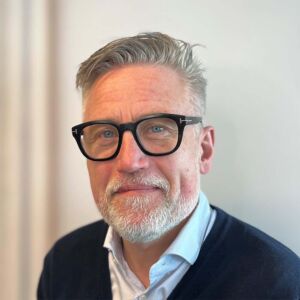 "Do you want to know more about how you can take your business further with the Power Platform? Call me on +45 27 64 68 44 so that we can talk about your company's needs."
– Sten Grønning – Business Development Manager hos Delegate